Podcast: Play in new window | Download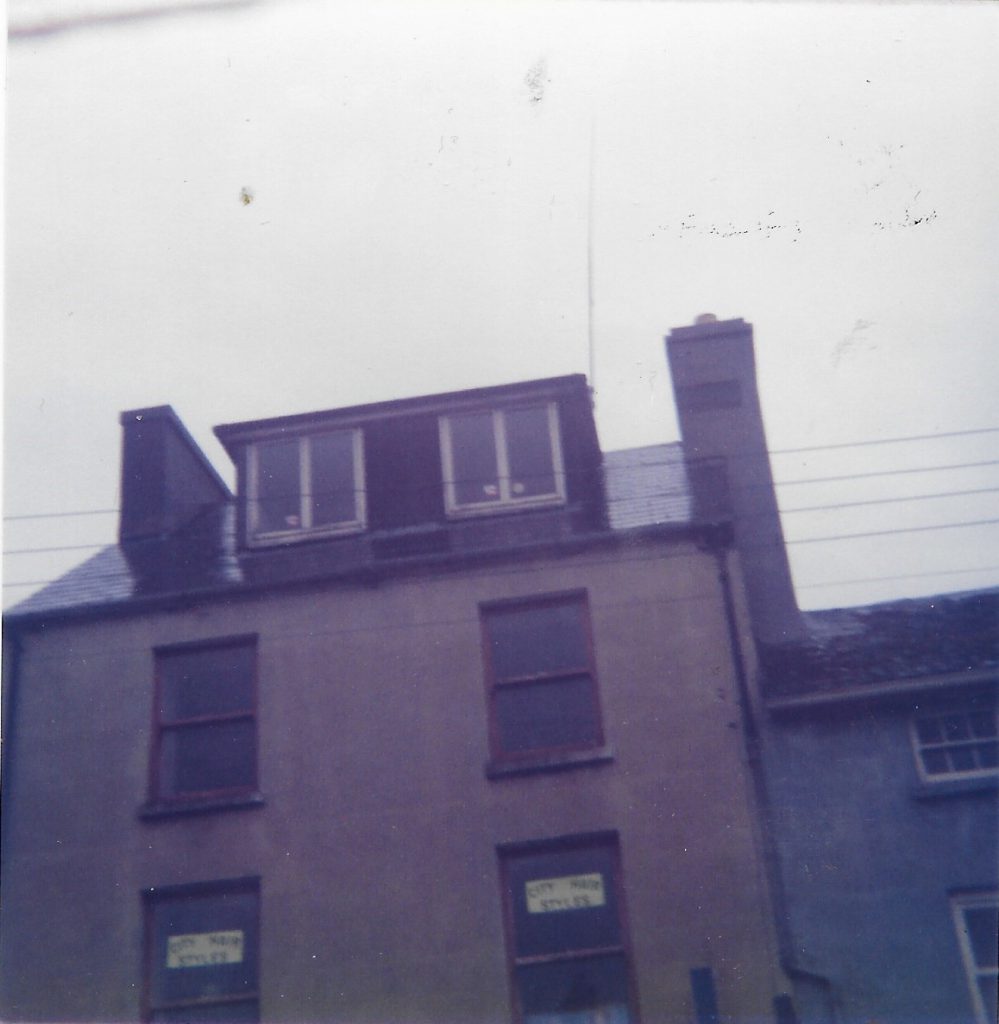 This recording of WLS Music Radio from Galway features lunchtime programmes from autumn 1985, about six months after the station began broadcasting. Pamela Wilson, formerly of ERI in Cork, is on air until 1400. She is followed by one of the station founders, former Voice of Peace DJ Steve Marshall. News with Laura Landers (not Andrews as indicated on the label) includes a reference to the 'bay area', a phrase borrowed from Radio Nova in Dublin, then at the peak of its influence on the Irish radio scene.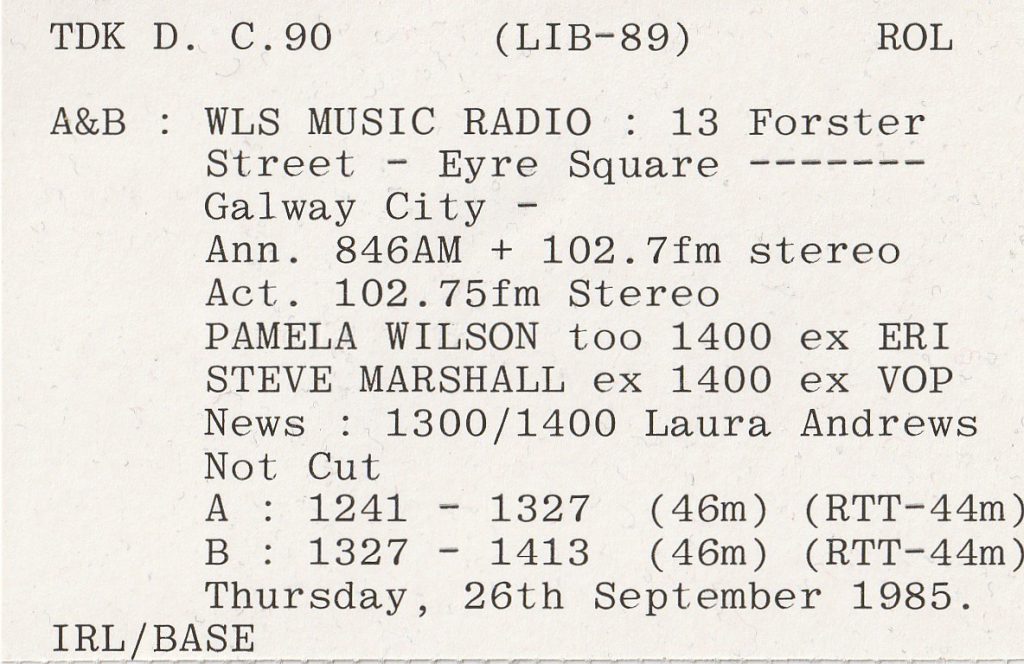 The tape was recorded from 102.7 FM on 26th September 1985. Part 1 above runs from 1241-1327 and part 2 below from 1327-1413. Audio quality is fair with some distortion in places.
The recording is from the Anoraks Ireland Tapes Collection, donated to us by Paul Davidson.