Podcast: Play in new window | Download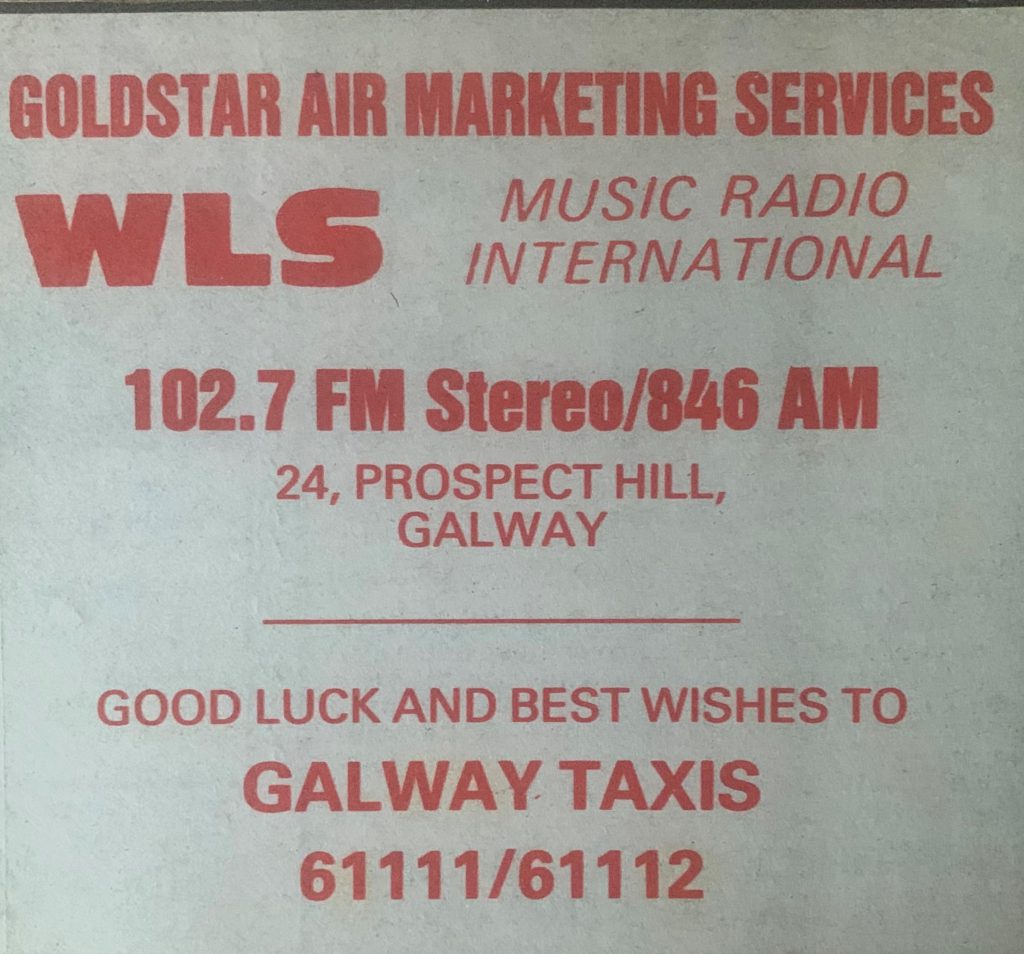 This recording of WLS Music Radio from Galway was made in the autumn of 1985 and features two of the station's top presenters, Pamela Wilson and Keith York (RIP). It begins with a love songs spot on Pamela's programme, which is packed with local adverts. There are also shout-outs to listeners in shops and businesses around town. News on the hour is read by Chris Ashford. Pamela is followed at midday by Keith York, who was one of the station's founders. There's an indirect reference to the Voice of Peace, the offshore station where Keith worked before coming to Ireland.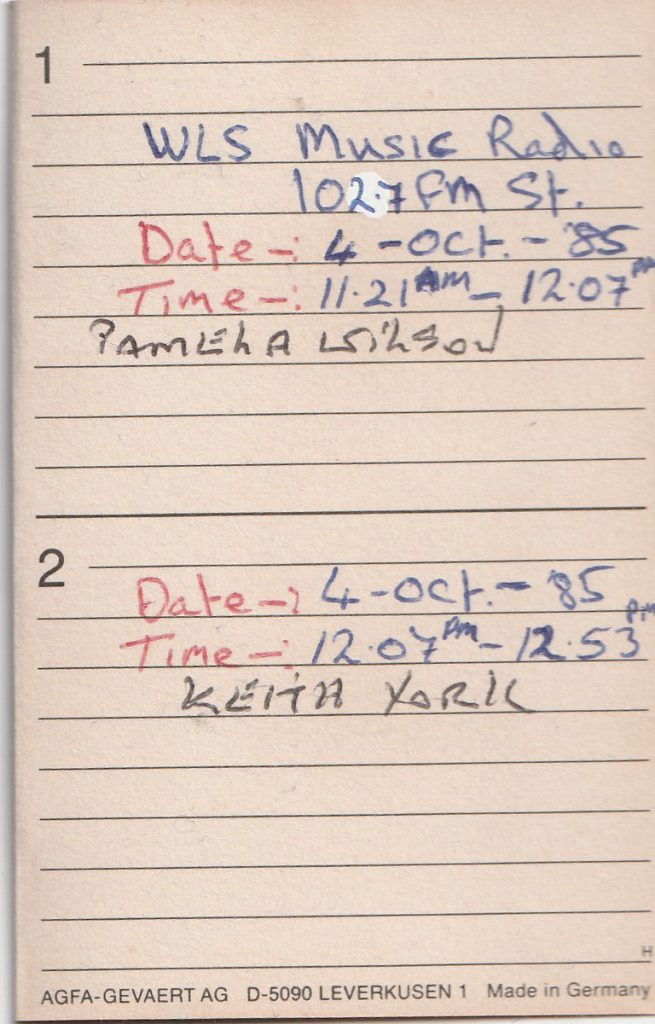 Made from 102.7 FM on 4th October 1985, part 1 above runs from 1121-1207 and part 2 below from 1207-1253.
The recording is from the Anoraks Ireland Collection, donated to us by Paul Davidson.