Podcast: Play in new window | Download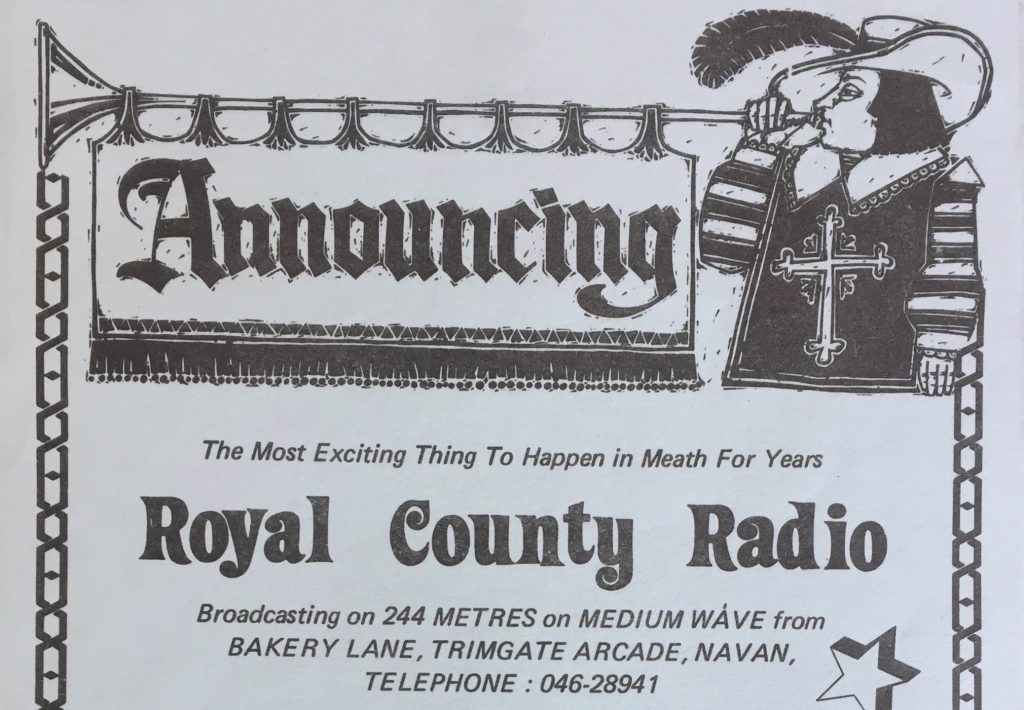 This recording of Co. Meath station Royal County Radio was made during the infamous raids by the Department of Posts and Telegraph on the super-pirates in May 1983. It was recorded on the morning of Thursday 19th May, a few hours after Sunshine Radio in Portmarnock was raided, and a day after Radio Nova was shut down.
Royal County Radio broadcast from Navan from October 1982 until the middle of 1984. In this recording, Al O'Rourke refers to a quiz coming up the following Monday but adds 'fingers crossed', a reflection of the nervousness among pirates at the time. Many stations closed down temporarily as a precaution in the days after the raids.
This extract begins at 1117 and is partially airchecked. It was recorded from 846 kHz, announcing 355 metres. Audio quality is fair to poor as the signal is groundwave reception recorded outside the Navan area. This recording is from the Skywave Tapes Collection. Radio Skywave International was a shortwave station broadcasting from northeast Dublin in the 1980s.