Podcast: Play in new window | Download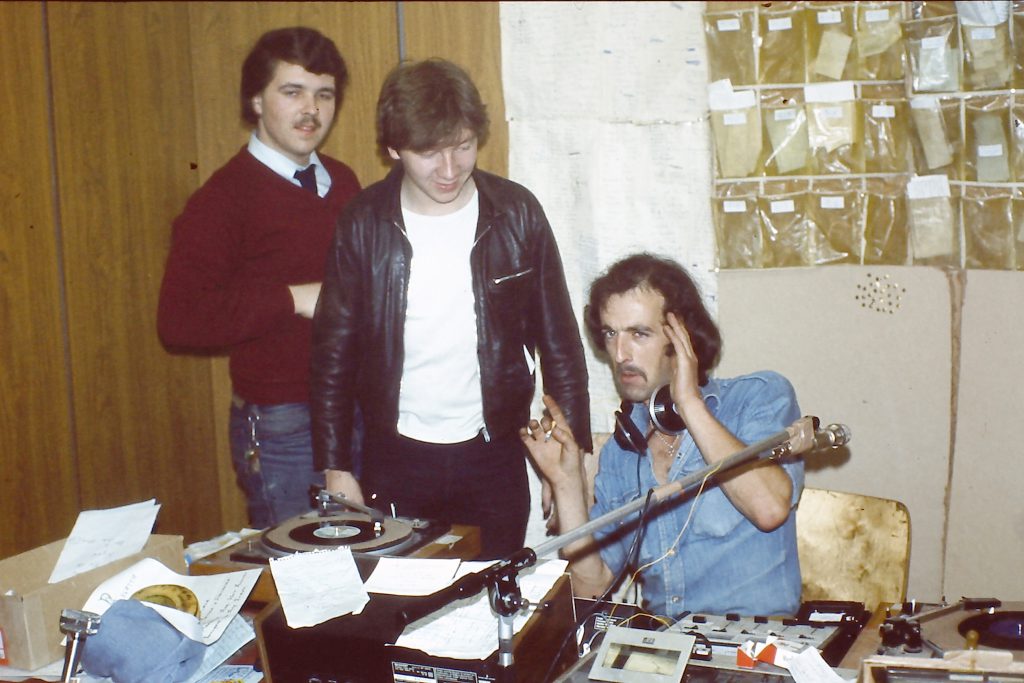 We've recently featured a number of temporary stations run by the Community Broadcasting Co-operative (CBC). CBC was set up by Dave Reddy in 1982 and operated short-term summer stations coinciding with local festivals in Sandymount, Ringsend, Glasnevin, Donnybrook and Mount Merrion. CBC was also involved with pop-up stations in Ráth Chairn, Co. Meath and Wicklow Town, the latter leading to the full-time station WLCB (Wicklow Local Community Broadcasting).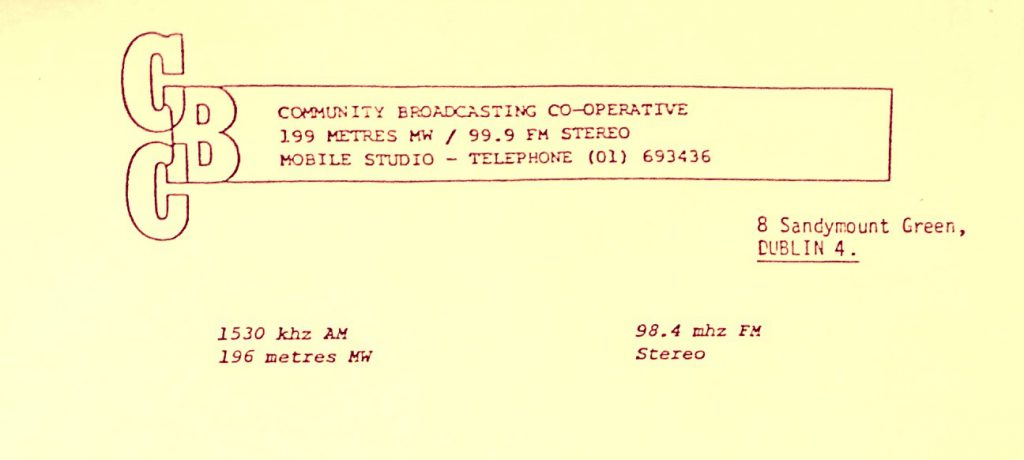 CBC also sometimes broadcast using its own name, rather than as a specific local station. This recording from 1005-1050 on Sunday, 15th April 1984 is one such example. Al O'Rourke is on air and is full of chat about the morning's papers and the news of the week. He explains that CBC will soon be operating local temporary stations and lists upcoming broadcasts from Sandymount, Glasnevin, Ringsend and Mount Merrion. Interested community groups or youth clubs are invited to get in touch. The recording was made from 1116 kHz (announcing 270 metres) but Al O'Rourke also mentions that they will be on 199 metres (1512 kHz) later that morning.
This recording is from the Skywave Tapes Collection. Skywave Radio International broadcast a shortwave station in the 1980s from Baldoyle in northeast Dublin.