Podcast: Play in new window | Download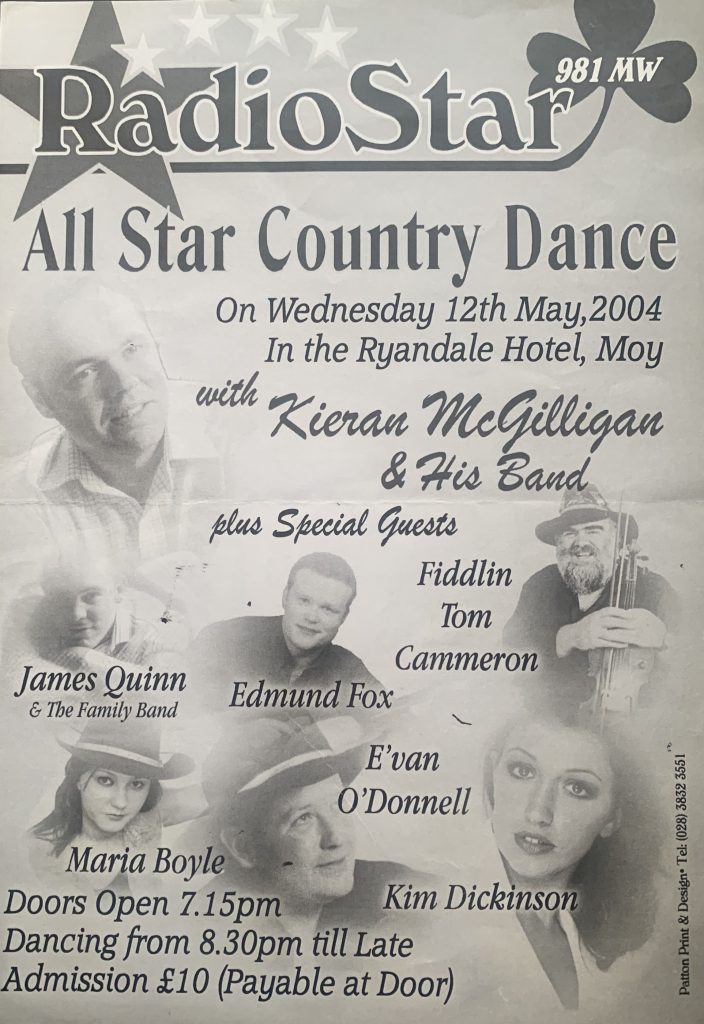 An important aspect of pirate radio history is how rural stations often supported country music artists from their own areas and advertised or organised local musical gigs and concerts. Pirate personalities often appeared at such events as DJs or comperes, underlining the symbiotic relationship between unlicensed radio and the live music industry. A recording of Monaghan station Radio Star Country from St. Patrick's Day 2002 contains evidence of this dynamic. There are plenty of adverts for country gigs taking place in pubs and hotels in the mid-Ulster area, including one in Armagh where DJ Carol G. is to appear later that evening.
The recording contains plenty of requests from listeners and there is a competition for tickets to a country and gospel show. Adverts are heard from Armagh, Antrim and Monaghan. The tape was made in Scotland from 981 kHz on 17th March 2002 from 1025-1100 and is donated kindly by Ian Biggar.