Podcast: Play in new window | Download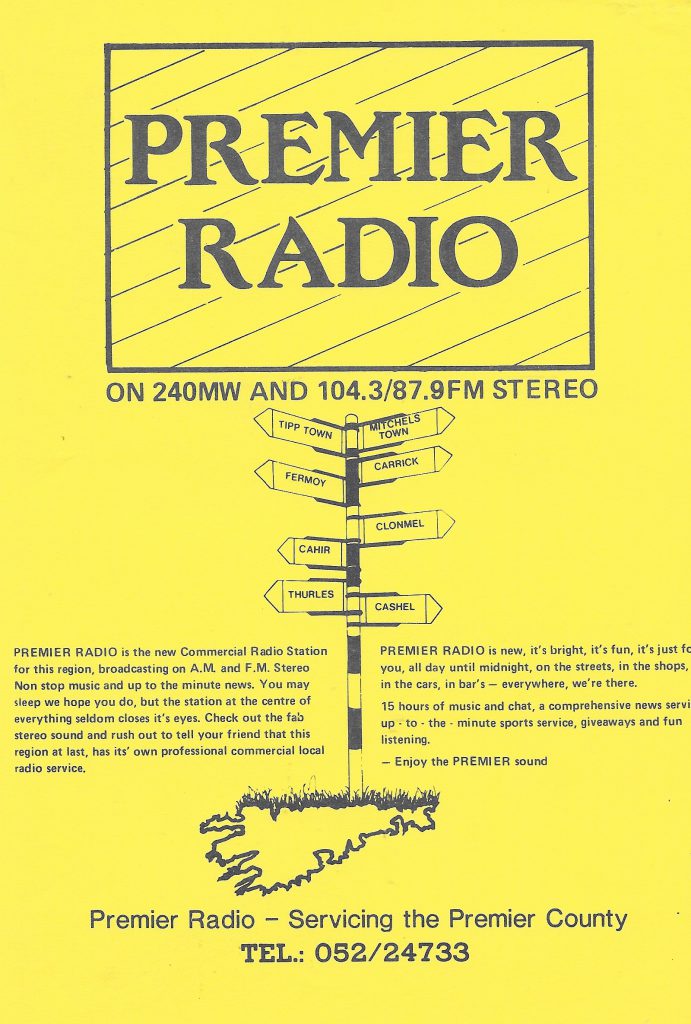 Premier County Radio was the new name given to Tipperary station Centre Radio in 1987. Based in Clonmel in the south of the county, Centre Radio had been set up in April 1986 as a youth-oriented offshoot of the long-running Clonmel Broadcasting Corporation (CBC). In this recording from 1988, we hear a flavour of two specialist evening shows on Premier County Radio.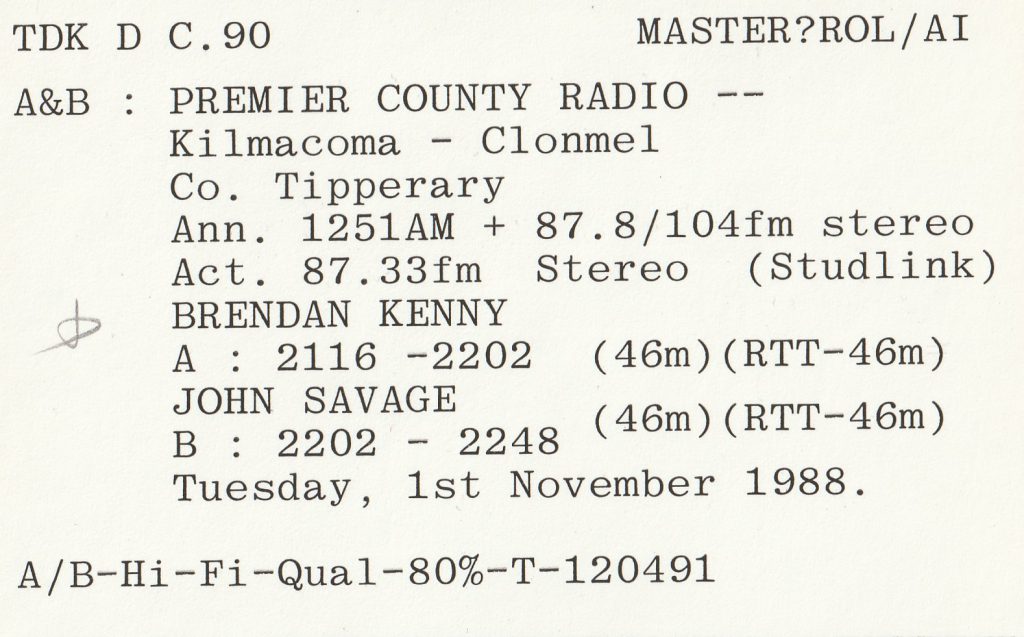 First up is Brendan Kenny with oldies and he is followed by John Savage until midnight with a mix of country, folk and rock and roll. Requests from listeners are heard on both shows but there are no adverts. Part 1 above runs from 2116 and Part 2 below from 2202. The date of recording is 1st November 1988.
The cassette label logs a link frequency of 87.3 MHz but this is incorrect as the broadcast FM band begins at 87.5. Premier County Radio was announcing 87.9 and 104.3 FM at this time, and also broadcast on 1251 kHz AM. The tape is from the Anoraks Ireland Collection, donated to us by Paul Davidson.