Podcast: Play in new window | Download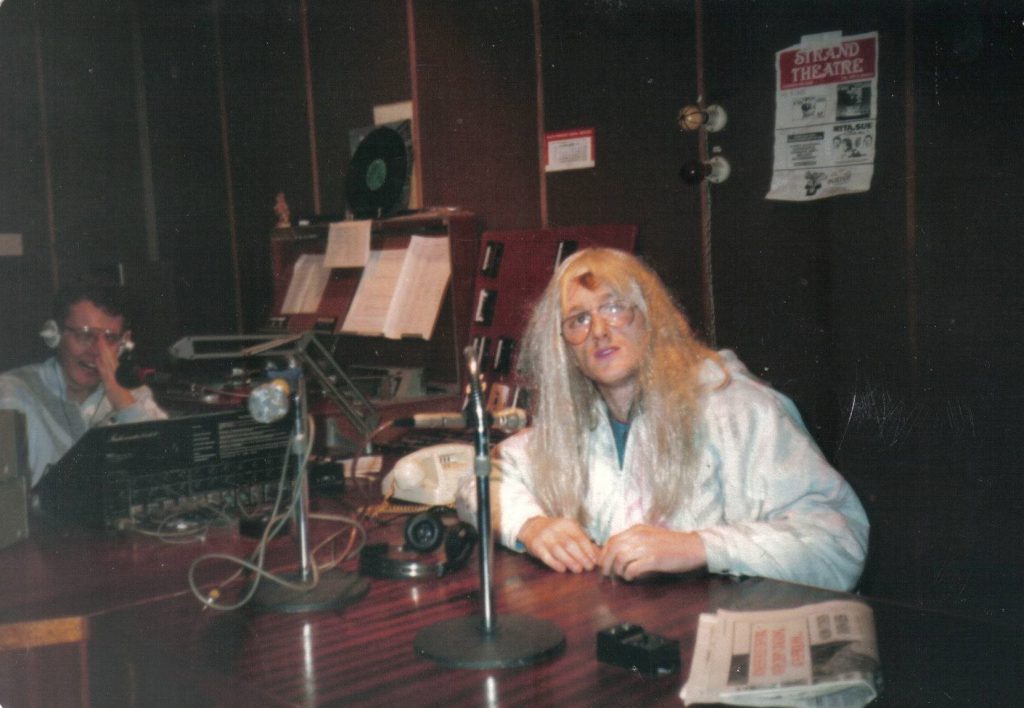 This recording is of part of the Night Shift programme on CBC (Clonmel Broadcasting Corporation), toward the end of the popular Tipperary station's seven years on air. DJ Fergal Owens is in flying form despite the late hour and has plenty of chat and music. The day's broadcasting ends with the national anthem at midnight, which is played at the wrong speed for the first few bars.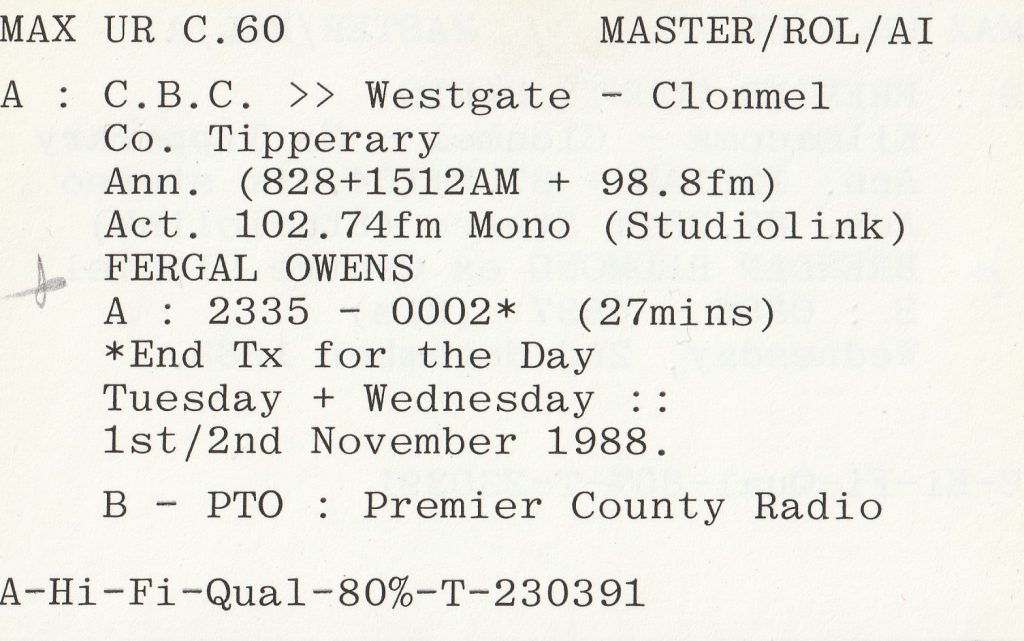 The tape was made on 1st and 2nd November 1988 from 102.7 FM in mono. CBC also broadcast on 828 kHz AM. It closed down at midnight on New Year's Eve 1988. This recording is from the Anoraks Ireland Tapes Collection, donated to us by Paul Davidson.