Podcast: Play in new window | Download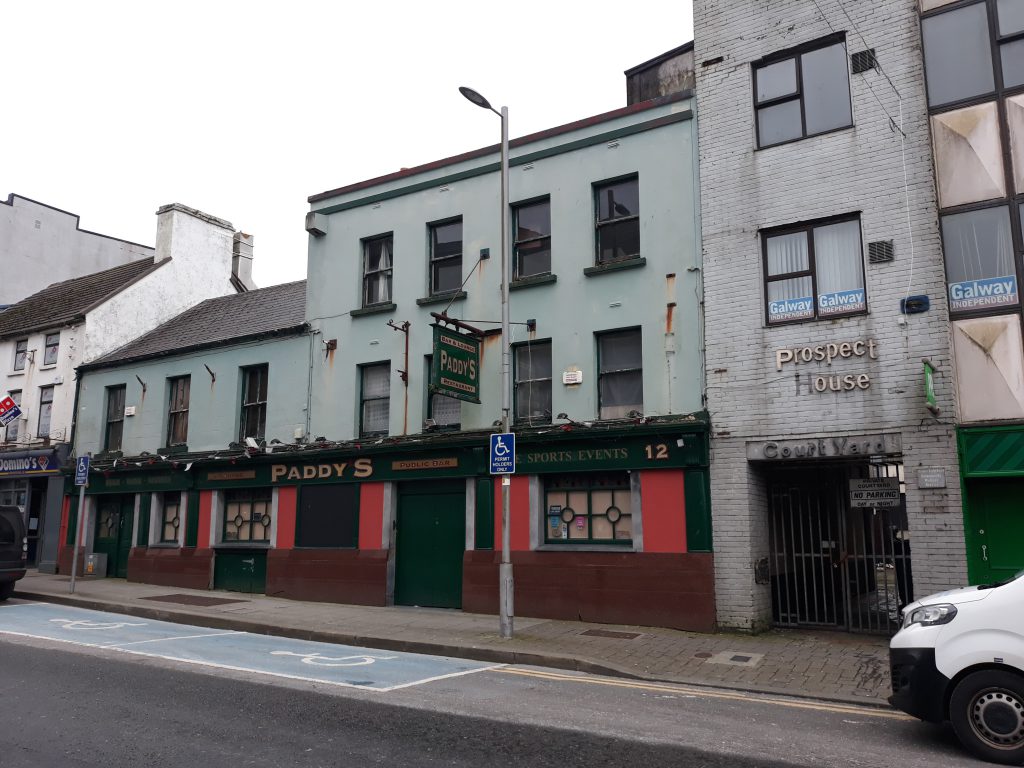 This is the second of two recordings of Quincentennial Radio, the short-lived Galway pirate that returned to the air on 2nd January 1989 in breach of the new Wireless Telegraph Act. The law came into effect at midnight on New Year's Eve and silenced most of the country's pirates including Coast 103, one of the two big Galway stations. However, Quincentennial Radio was essentially a reincarnation of Coast involving many of the same people including engineer Keith York (RIP) and DJs Steve Marshall, Tony Allan (RIP) and Shane Martin. It was located behind the Gallows bar (now Paddy's Bar) on Prospect Hill, just off Eyre Square in the city centre, where Coast had been located for its final few months.
The recording is of Shane Martin's show from 1827-1912 on 13th February 1989. It includes liners and promos voiced by Tony Allan, including one that cheekily compares Quincentennial to Millennium Radio in Dublin and Cork Local Radio, both local RTÉ services. There are also community announcements, a letter from a listener criticising another unnamed radio station and a crackly Valentine's Day phone call from London.
We don't have an exact date but it appears from Anoraks UK logs that Quincentennial Radio closed down sometime in March 1989 after a warning from the authorities. We thank Ian Biggar for his donation of this rare recording and Steve Marshall and Shane Martin for background information.