Podcast: Play in new window | Download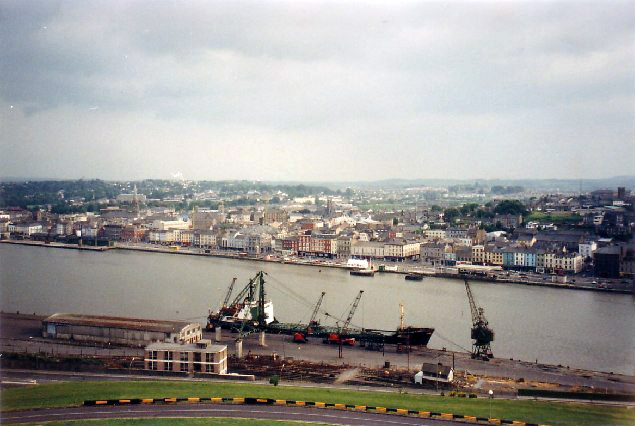 Laser 89 was a short-lived pirate that broadcast to Waterford City for a few weeks in January 1989 in defiance of the new broadcasting laws. According to the Anoraks UK Weekly Report, it carried out tests between 9th and 11th January and began with lived and recorded programmes on 12th January on 88.6 FM. The station broadcast from above a pub in the Ballybricken area of the city. It was set up by former staff of ABC, an earlier Waterford pirate that closed down at the end of 1988, but DJs from another local station NCR/Crystal City Sound were also involved. Described by Anoraks UK as 'very slick and professional', Laser featured some familiar and some new voices and used some of the jingles of the British 1980s offshore pirate Laser 558. The music choice was pop and country with some 12-inches and Laser 89 broadcast from 8am to 8pm daily. Despite only putting out 40 watts of power, the signal covered the city well in stereo. On February 3rd, local newspapers announced that Laser had ceased broadcasting after causing television interference. However, some of the ABC people were reportedly worried that having a pirate on air would sully their application for a licence and decided to pull the plug.
The first recording above is of Ron Lundy from 1316-1401 on Wednesday 18th January 1989. The second below is from Friday 20th January 1989 from 1639-1724 and is labelled Dan Ingram but in is mostly just non-stop music with a few time checks. Lundy and Ingram were popular DJs on New York station WABC in the 1970s and 1980s and must have inspired these Waterford pirate broadcasters.
Laser announces 'commercial-free music' for Waterford but no phone number is given out and there are no requests from listeners. We thank Ian Biggar for his donation of these recordings.