Podcast: Play in new window | Download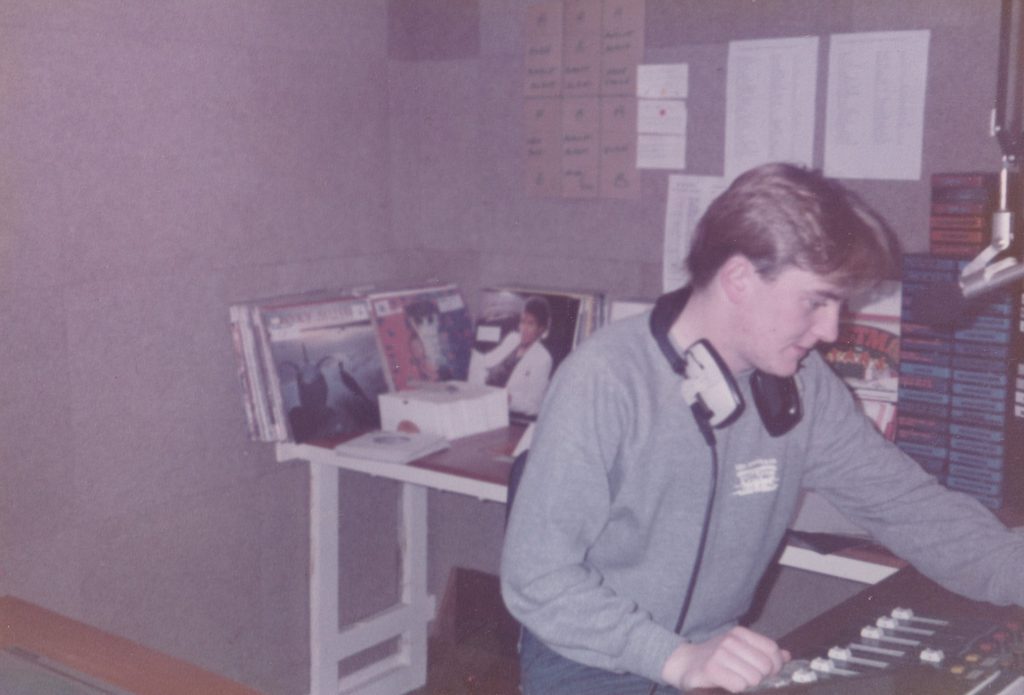 This is a recording of the very early days of South Coast Radio, the Cork super-pirate that broadcast from 1982-1984. It begins with the late Peter Madison with the final minutes of his Saturday oldies breakfast show on 6th March 1982 from 1050 to 1100. Peter is followed by the late Alan Reid (Hendy Condon, known later on other stations as Henry Owens) from 1100-1135. South Coast was only on air for three days at this stage, having launched officially on 3rd March 1982. This tape was made from 102.15 FM stereo, announcing 104. South Coast also broadcast on 1557 kHz AM, announcing 194 metres.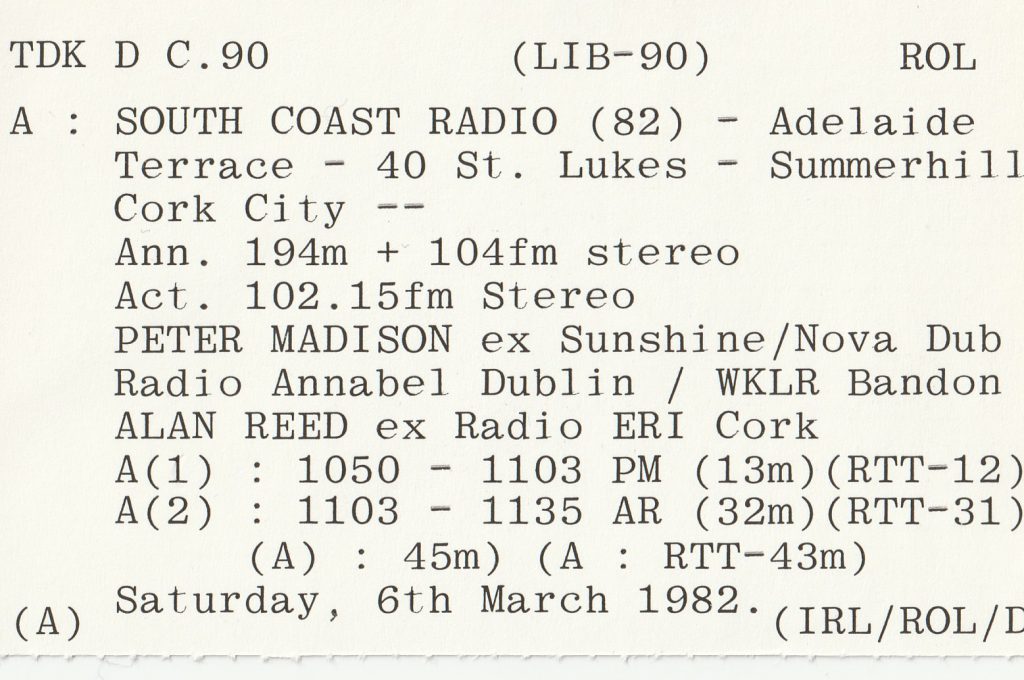 The recording is from the Anoraks Ireland Tapes Collection, donated by Paul Davidson. Thanks to Lillian O'Donoghue for the photo.