Podcast: Play in new window | Download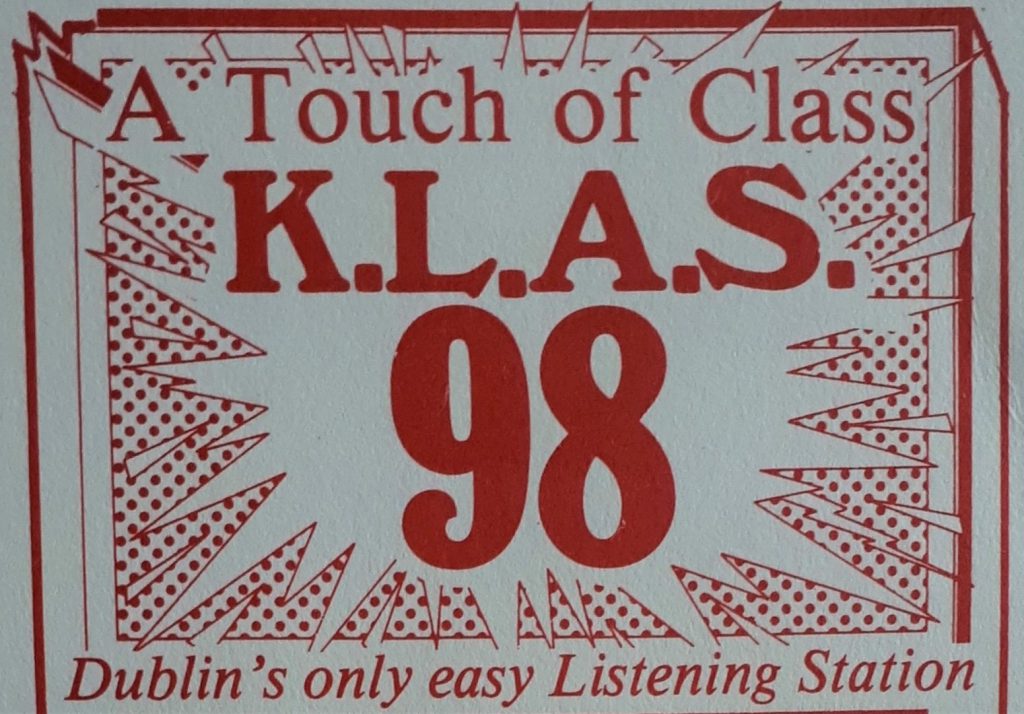 KLAS 98 (later Class Radio) was an easy-listening music station serving Dublin from November 1986 until the end of 1988. Set up by Hugh Hardy, founder of the popular Dublin station Radio Carousel, KLAS stood out in a market dominated by chart music pirates vying for the youth audience. Aimed more at poaching listeners from RTÉ Radio 1 than Radio 2, KLAS broadcast a range of middle-of-the-road music and also featured jazz and classical. It was was first based in a garage behind Hugh Hardy's home in the northeastern suburb of Sutton, before moving to the city centre in 1987.
KLAS was later sold to businessman John May and rebranded as Class Radio. Many high-profile presenters passed through its doors including David Baker, Pat Courtenay, Bryan Lambert, Chris Barry and Suzanne Duffy. Co-founder of Pirate.ie John Walsh was also a presenter and newsreader. In 1989, Class Radio was involved in an unsuccessful application for one of the Dublin licences.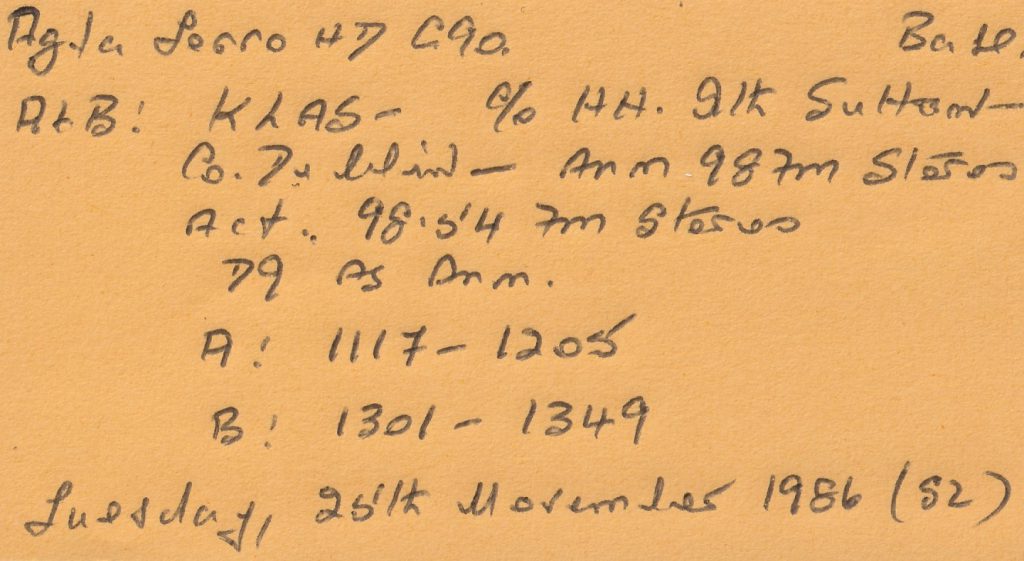 Our recording is of the early days of KLAS when the station was based in Sutton. It was made from 98.54 FM on Tuesday, 28th November 1986 and features Nick Adams presenting his lunchtime show and reading news. Nick would later be heard on RTÉ. Part 1 above runs from 1117-1205 and part 2 below from 1301-1349. There are plenty of agency advertisements, a sign of the promise of KLAS in its early days.
This recording is from the Anoraks Ireland Tapes Collection, donated to us by Paul Davidson.