Podcast: Play in new window | Download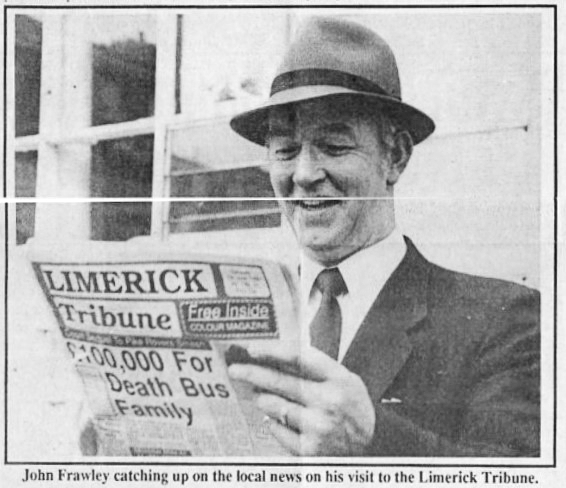 John 'the Man' Frawley was among the best known and most popular of Ireland's pirate radio presenters, running the unique station Raidió Luimní from Limerick City for ten years from 1978-1988. He began broadcasting with Radio Limerick Weekly Echo (RLWE) in 1978 but left after a few months to set up his own station in Catherine Street, later moving into a derelict building in Lower Shannon Street. There was a hole in the roof, which was said to be useful for John the Man's weather forecasts! When the station moved to a tiny shed near the old City Theatre, John persuaded a Christian brother to allow him run a wire across Sexton Street to the tall school building which was an ideal spot for his aerial. After a few more moves, the station's final premises was at the corner of Gerald Griffin Street and Williams Street. Raidió Luimní closed in the early hours of 24th December 1988, a week ahead of the deadline for the pirates to leave the airwaves.
This broadcast is from Monday 7th November 1988 towards the end of the station's existence and features the inimitable style of John's morning Snap, Crackle and Pop programme, including his own weather forecast based on what he could see from the studio. The Master Butcher downstairs gets a mention and John's voice is heard on most of the adverts. There's also the popular daily call to the 'dressing gown brigade' to get out of bed. Paul Davidson of Anoraks Ireland is in studio during the recording and John comments on the gap to be left by the pirates at the end of 1988. He also reads the death notices, including one of Raidió Luimní presenter Larry Foxy O'Brien, for whom the station had closed for a few days as a mark of respect. Death notices are commonplace on local radio today, but the tradition was started by Raidió Luimní.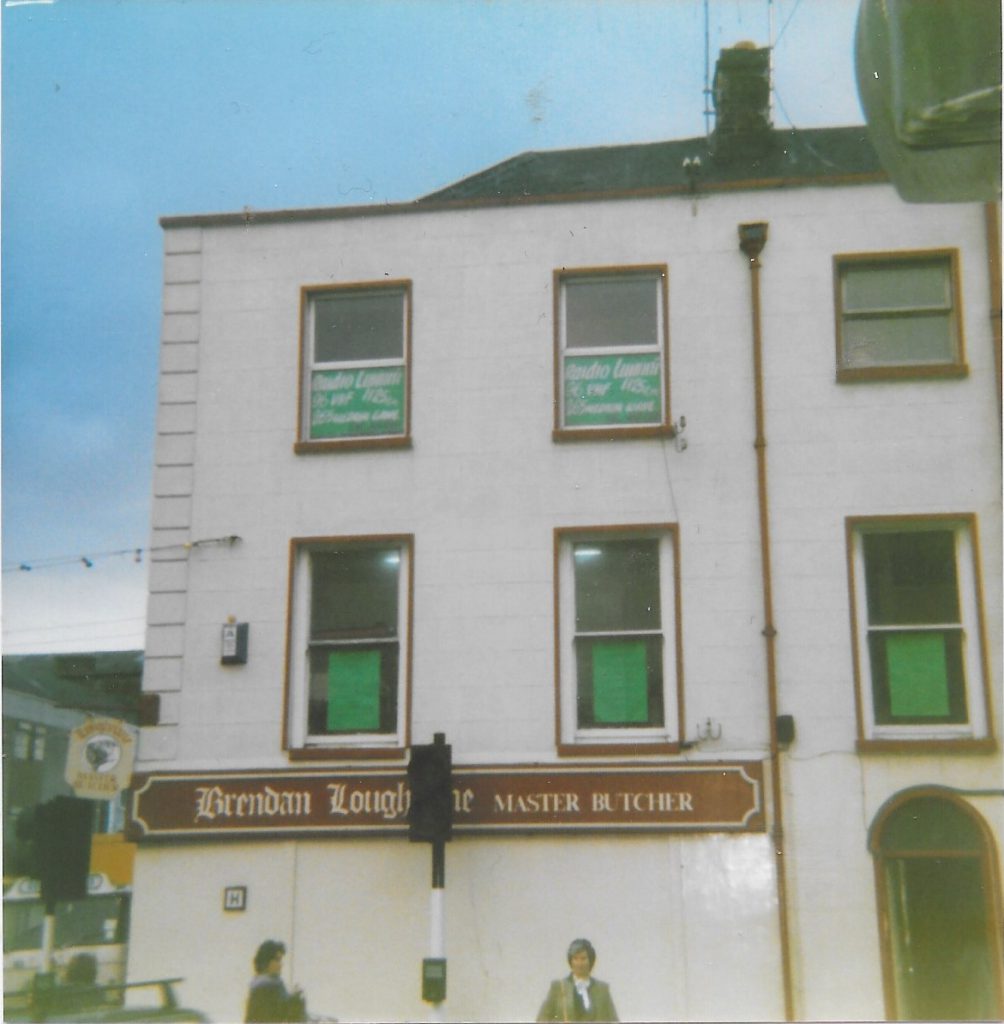 John the Man died prematurely in 1989, before the licensed stations got up and running. According to his obituary published in The Limerick Tribune on 17th June 1989, John 'became an articulate and amusing radio personality in the pirate days. He portrayed the Limerick jargon and way of life to a tee … There will never be another John Frawley and the freedom that he and his presenters were allowed on pirate radio is now sadly a thing of the past'.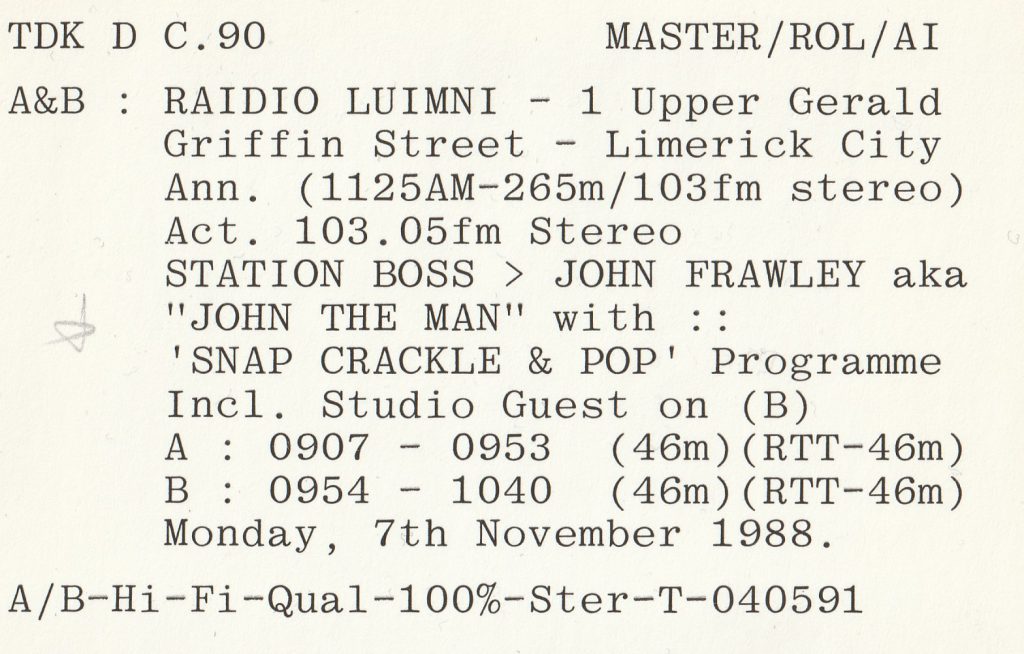 This recording was made from 103.05 FM. Part 1 above runs from 0907-0953 and part 2 below from 0954-1040.
Thanks to Eddie Bohan and Liam Byrne for assistance with images. The recording is from the Anoraks Ireland Tapes Collection, donated by Paul Davidson.