Podcast: Play in new window | Download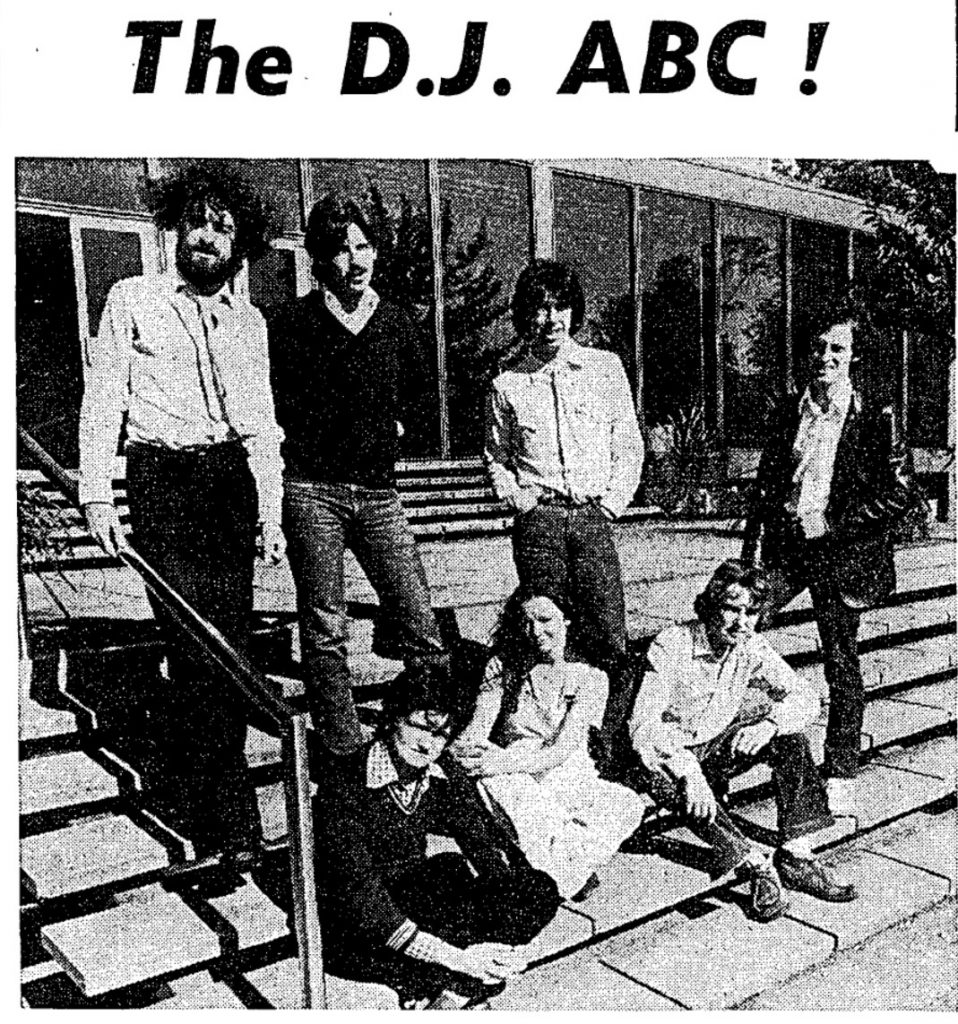 This is a recording of Marty Hall (Marty Whelan) on the Dublin station Big D on 23rd April 1978. Along with many other DJs from stations such as Big D, Marty went on to become one of the stars of the new RTÉ Radio 2 in 1979. Apart from a brief spell at the failed national station Century Radio (1989-1991), he has spent most of his career with RTÉ and currently presents the breakfast programme on RTÉ Lyric FM.
Big D was formed as a result of a split in Radio Dublin in April 1978 when most staff walked out in a protest against station owner Eamonn Cooke, who was in Spain on holidays at the time. The ringleader was DJ James Dillon who acted following allegations that Cooke was involved in child abuse. This is a snippet from an interview with Dillon telling another pirate Capitol Radio about the split.
There is a long description of the reasons for the staff mutiny in Peter Mulryan's book Radio Radio (1988). Cooke was convicted in 2002 for sexually abusing children, jailed in 2003 and again in 2007 and died in 2016 while on temporary release.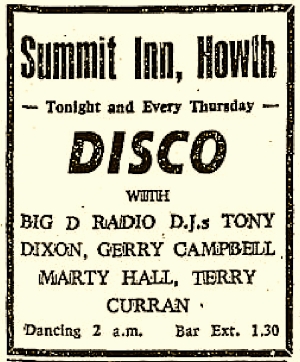 Big D began broadcasting officially from Chapel Lane on April 10th 1978. Run by Dillon, it was backed financially by businessman Noel Kirwan who had been an advertiser on Radio Dublin. Big D broadcast around the clock and attracted many DJs who defected from ARD. Big D was raided on June 15th and equipment and transmitter taken but returned to the air in a short time. At the suggestion of ex-ARD staff, Big D Weekend was initiated as a niche service with Davitt Kelly in charge. Many DJs who would become big names were heard including Marty Whelan, Gerry Ryan, John Clarke, Dave Heffernan, Declan Meehan, Dave Fanning and Neil O'Shea.
Disaster struck Big D on 2nd January 1979 when the studios in Chapel Lane were burned to the ground. The station moved location and returned to the air within days. Many Big D and ARD DJs were poached by the new RTÉ Radio 2 that came on the air on 31st May 1979, but Big D soldiered on into the new decade before closing down in December 1981 in the face of stiff competition in the Dublin pirate radio market. It returned as an automated service in 1982 but closed down for good just before Christmas that year.
This airchecked recording begins at about 1245 and includes links, music and ads. Audio is low in places, particularly on the links and there is co-channel interference from other stations as the recording was made in Co. Louth. Many thanks to Eddie Caffrey for his donation of this rare recording.