Podcast: Play in new window | Download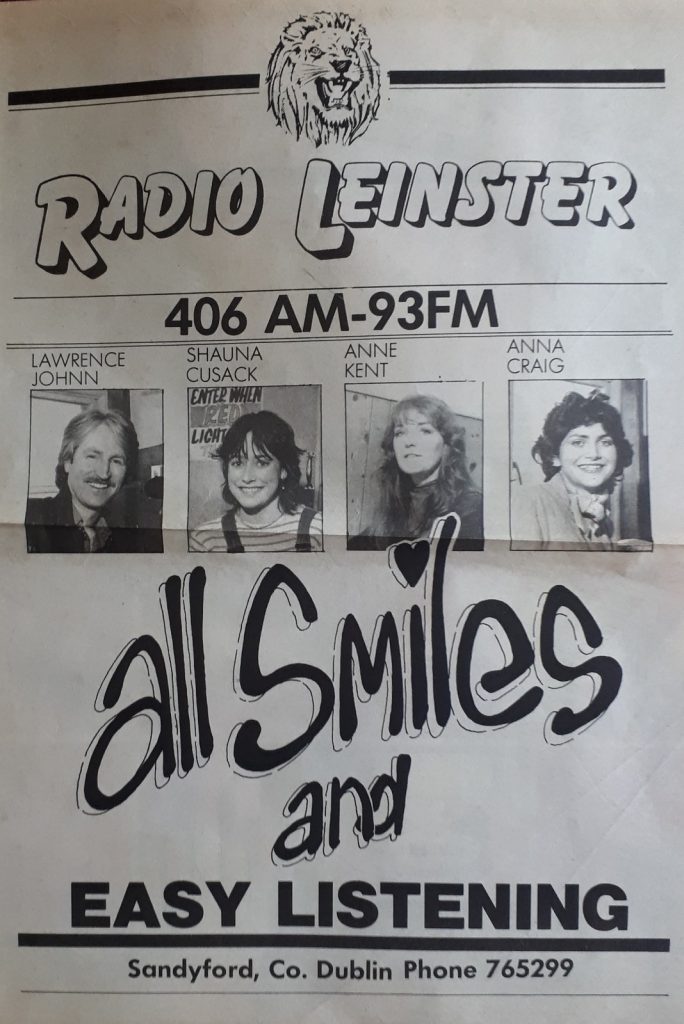 Here is a selection of jingles, promos and idents from Radio Leinster in 1983. The sound quality isn't great as the recording is from AM (738 kHz) but it gives a flavour of the station in its heyday. Radio Leinster was one of the easy listening and talk-based stations serving Dublin in the 1980s. It closed suddenly on the 19th of March 1983 as panic spread among the pirates following raids on the bigger stations. You can hear a recording from that day here.
This recording is from the Skywave Tapes Collection. Skywave Radio International broadcast a shortwave station in the 1980s from Baldoyle in northeast Dublin.