Podcast: Play in new window | Download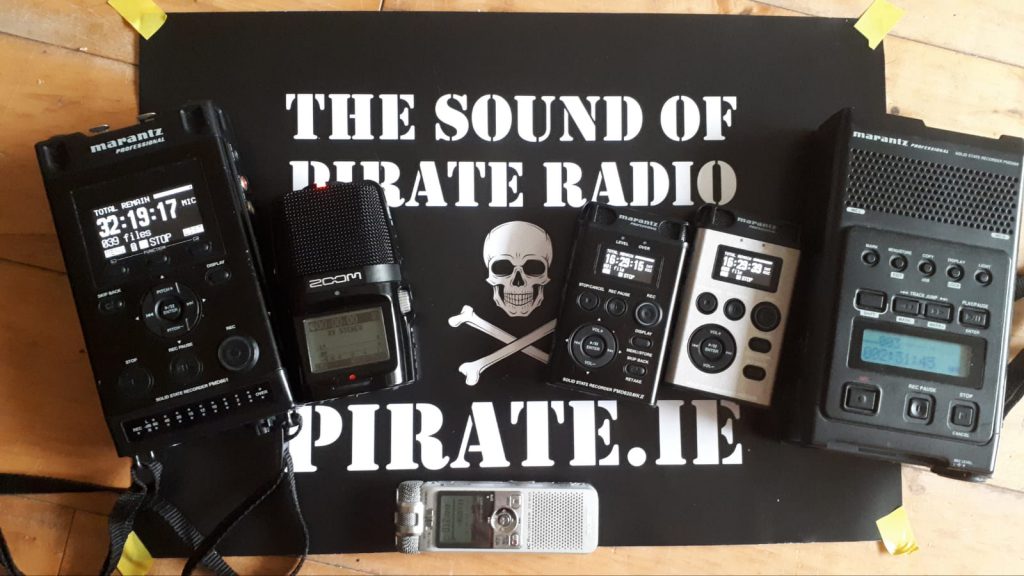 Dublin Community Radio (DCR) was set up as Downtown Community Radio by long-time radio enthusiast Joe King in 1979 in the YMCA hall in Ringsend, Dublin 4. It moved to a shed at the back of his house in Lower Grand Canal Street where it was renamed Dublin Community Radio and later switched to a larger premises in Gardner Street in the city centre. Radiowaves.fm reports that it was the first true community radio station in Dublin. DCR dealt with issues in various communities, recorded programmes around the city and did live broadcasts from community events. According to Joe King, the station had specialist shows including one presented by the Dublin historian Éamonn Mac Thomáis. Some of the early voices included Bernie Jameson and her brother (DJ name Graham Talbot), Paul Caffrey, Paul Doyle (RIP) and Niall McGowan. DCR broadcast on 963 kHz, announcing as 312 metres.
Joe King's DCR closed in 1982 but a second, unconnected Dublin Community Radio began broadcasting in 1984 and became KISS FM in 1985. Both these stations' idents feature the voice of Tony Allan. The announcement of 105 FM at the end of the recording is from the second DCR. Tony's voice was everywhere during these years and the fact that he spans the two separate DCRs is as confusing as it is interesting. This 1982 recording is from the Skywave Tapes Collection. Skywave Radio International broadcast a shortwave station in the 1980s from Baldoyle in northeast Dublin.