Podcast: Play in new window | Download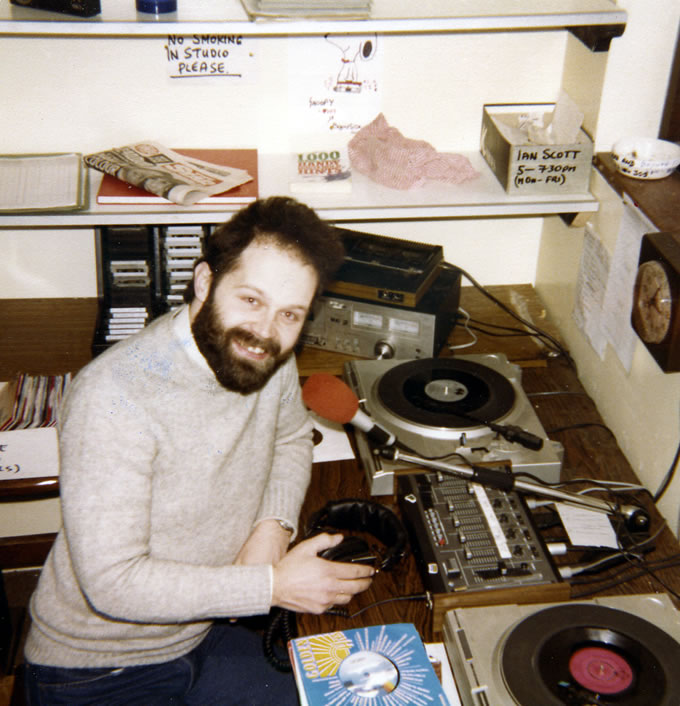 In this second part of the interview, Kieran Murray tells Brian Greene about his move from Radio Carousel to its biggest rival, Boyneside Radio, in 1983. Like Carousel, Boyneside had become a regional network and Kieran took over management of its satellite station in Kells, Co. Meath, which had its own opt-out programming.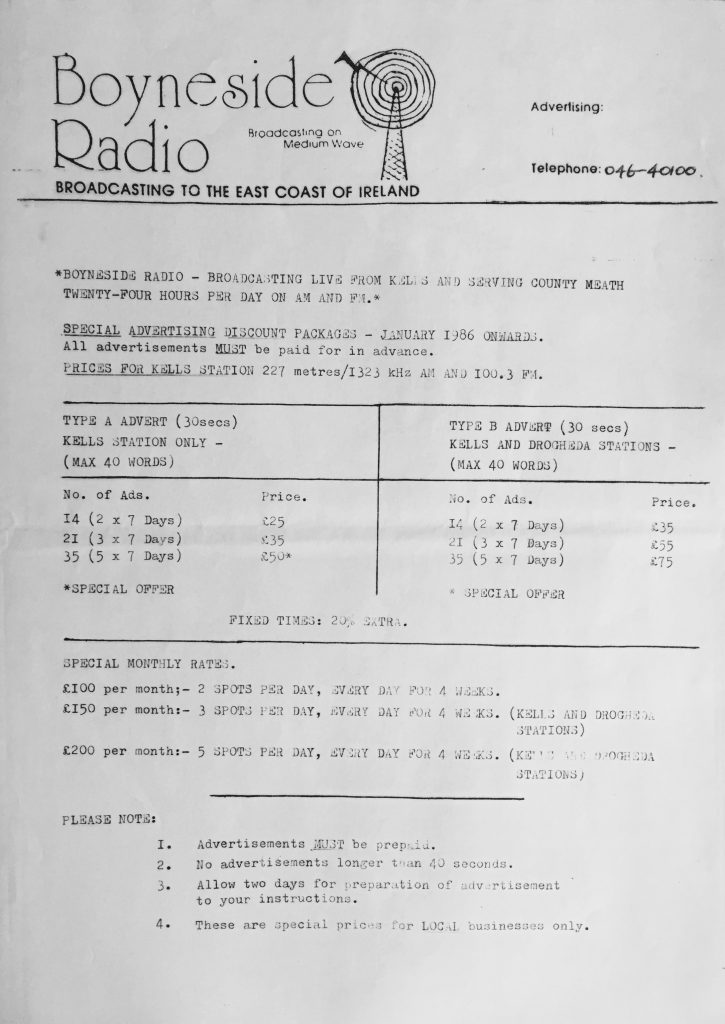 Kieran also describes his involvement with Radio Rainbow International, a hobby station set up by Boyneside co-owner Eddie Caffrey. Rainbow could be heard far and wide due to its powerful shortwave signal and Kieran presented a weekly FRC programme which attracted correspondence from across Europe. Part 2 ends with Kieran's memories of returning to Dublin to work for Liberty 104 at the end of the pirate era in 1987-88.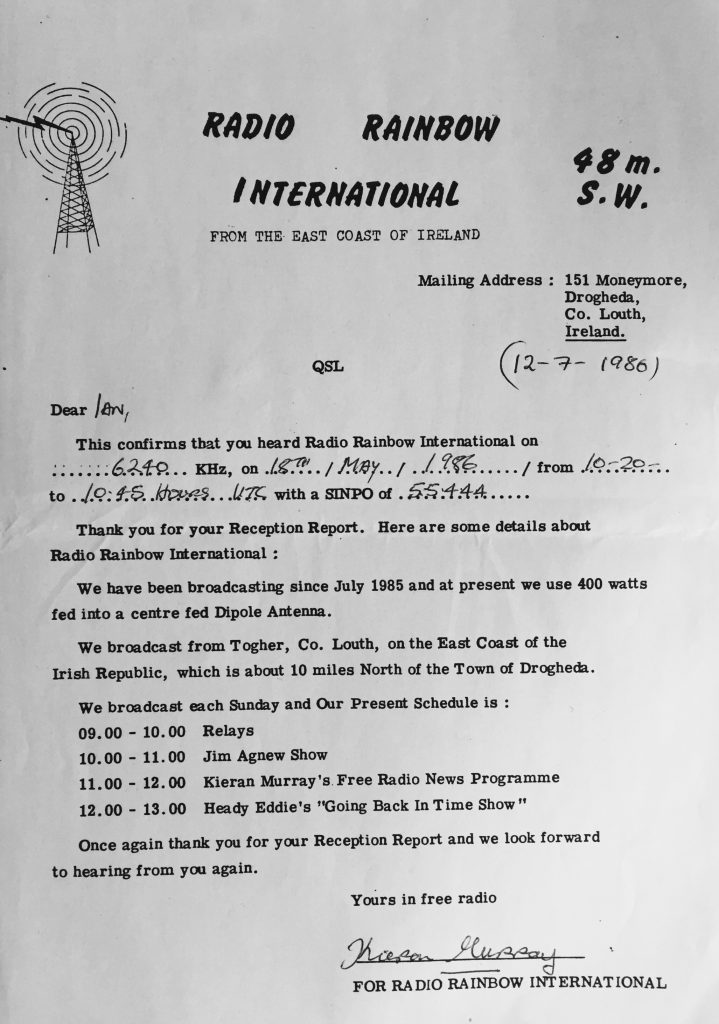 There's an interview with Eddie Caffrey about Radio Rainbow International here. We'll bring you recordings of Rainbow at a later stage in our series about the pirates of the northeast.