Podcast: Play in new window | Download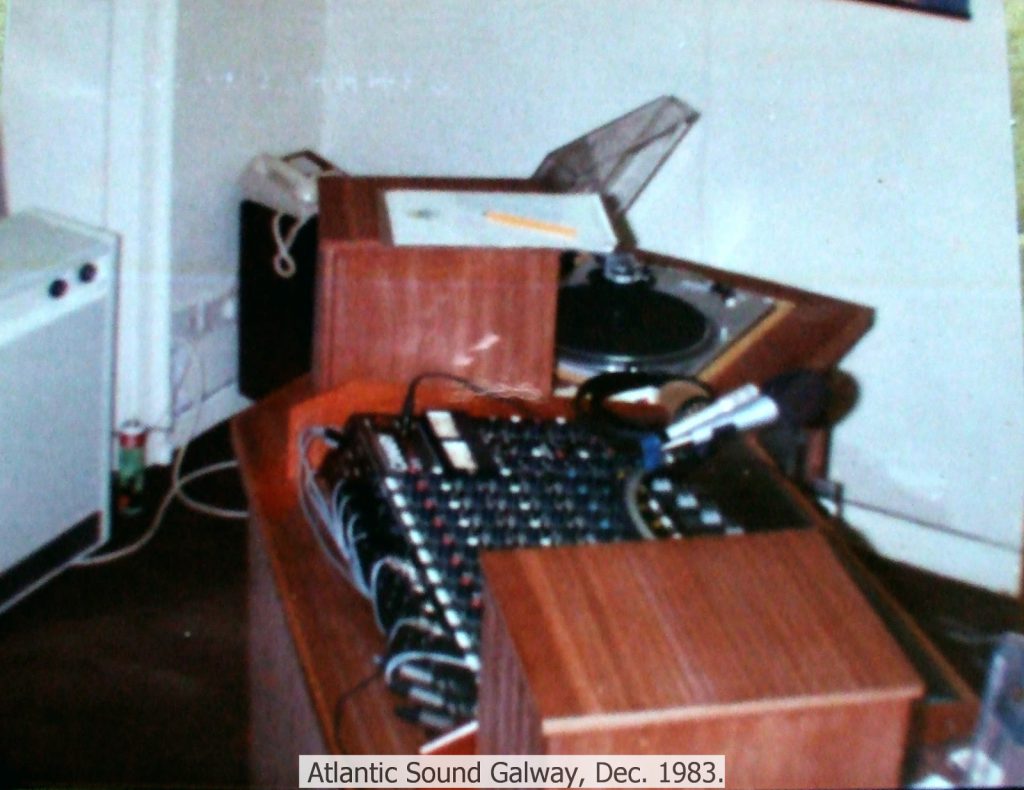 In the first half of 1984, Galway pirate Atlantic Sound broadcast a varied schedule of music and original speech programming. This is a clip from station founder Alan Russell's magazine programme from May or June 1984. Seán Costello interviews Annie, a South African trapeze artist with Fossett's Circus at Fairgreen in Galway city centre during a visit by the circus to town. It was recorded on a Marantz Superscope machine. Below is a longer interview by Seán with the late Teddy Fossett who provides a brief history of the circus before taking the opportunity to share some grievances about the circus industry. Seán attempts to wrap up the interview after 15 minutes but Teddy is in full flight about the competition with Circus Hoffmans from the UK.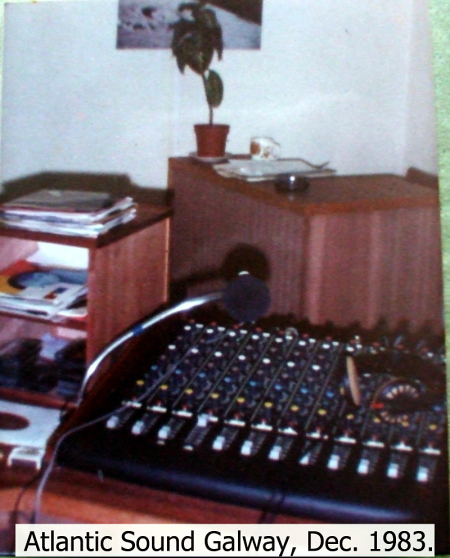 The photos were taken in the Atlantic Sound studio at the end of 1983 when the station had begun testing. A full schedule began in 1984. Pictured are a Canary 12- channel mixer, Technics decks, a JVC cassette deck, Sennheiser headphones, a Shure mic and the news reader's desk. We thank Alan Russell for the donation. In the second half of 1984 after his departure, the station was re-launched as a 'hot hits' format.