Podcast: Play in new window | Download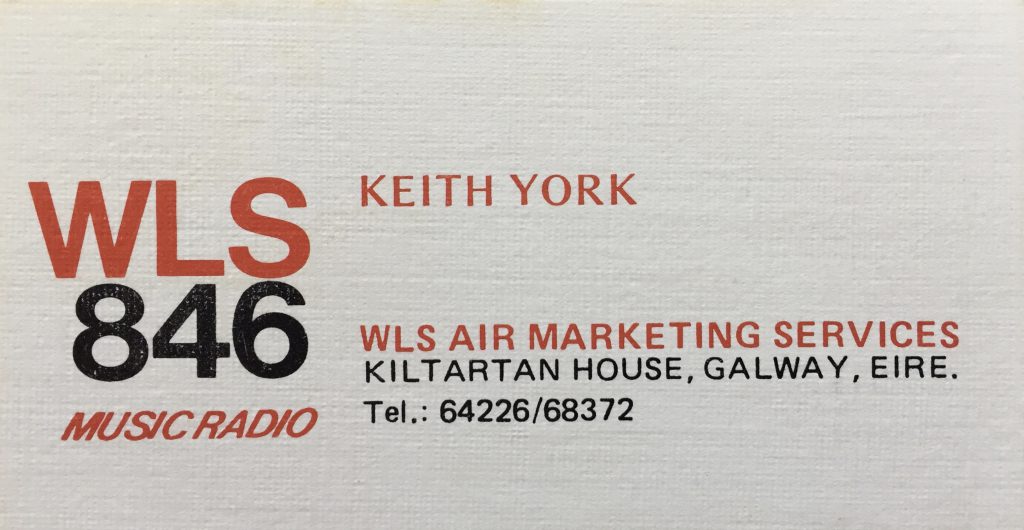 This recording of Galway pirate WLS dates from summer 1986, when the station was well established as the city's main local broadcaster. Paul Vincent (aka Brendan Mee) presents a late-night show and adverts feature a mixture of local businesses and national companies. There'a also a promo for fellow DJ Richie O'Shea doing a local disco. The station identification at the top of the hour claims that the 'West's local station' is growing with Galway.
The recording was made from 102.7 FM on 5th July 1986 from 2217-2303. There is some wobble in places due to the age of the cassette. Thanks to Brendan Mee for the donation.