Podcast: Play in new window | Download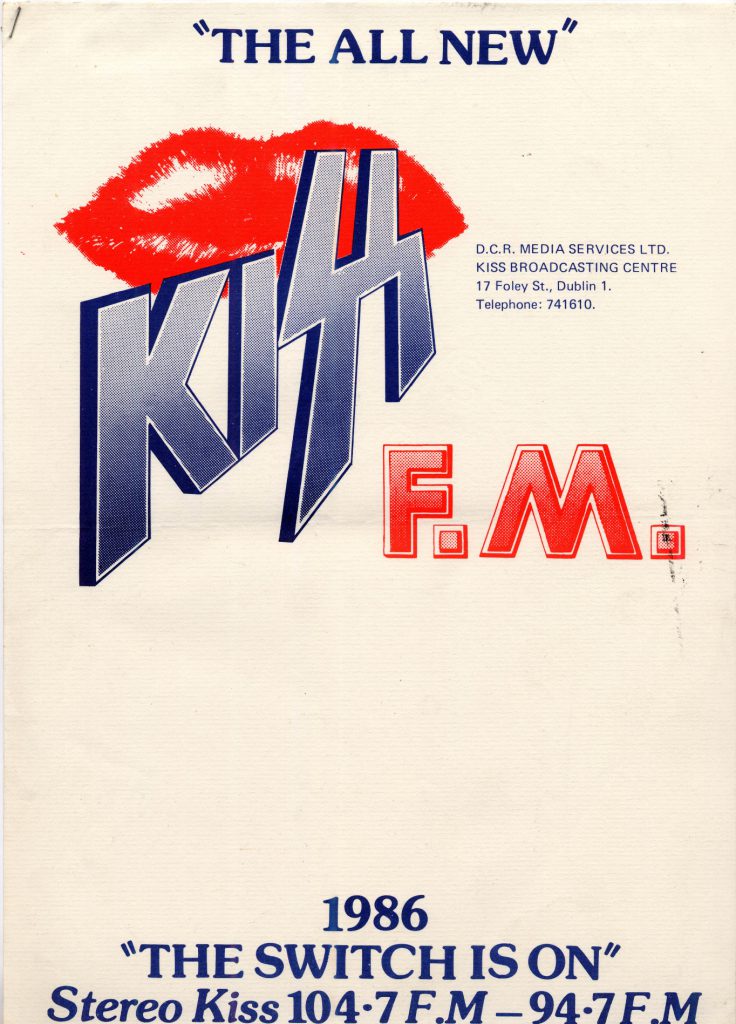 One of the many stations called KISS FM during the pirate era was based in Foley Street in the north inner city of Dublin and broadcast from May 1985 until October 1986. This KISS FM was owned by two German businessmen based in Cavan and managed by well-known broadcaster David Baker. The station had promise and many professional DJs, including Eamonn Kelly who is heard in this recording presenting the drivetime show on 19th November 1985. Eamonn was heard previously on other big stations such as ERI in Cork and Q102 in Dublin. In recent years, he has worked with Smooth Radio in the UK. KISS FM closed following a raid in October 1986, an event documented in detail in the book Radio Radio by Peter Mulryan (1988).
The show includes a competition for jewellery from Cut Price Gold who were heavily advertising on KISS FM at the time. Another interesting feature is the impressive range of adverts including local shops, larger businesses including McDonald's, Penney's, Philips audio, Cadbury's, drinks companies and various record releases. Traffic news is courtesy of a courier company and 'Associated Network News' is read by Noelle.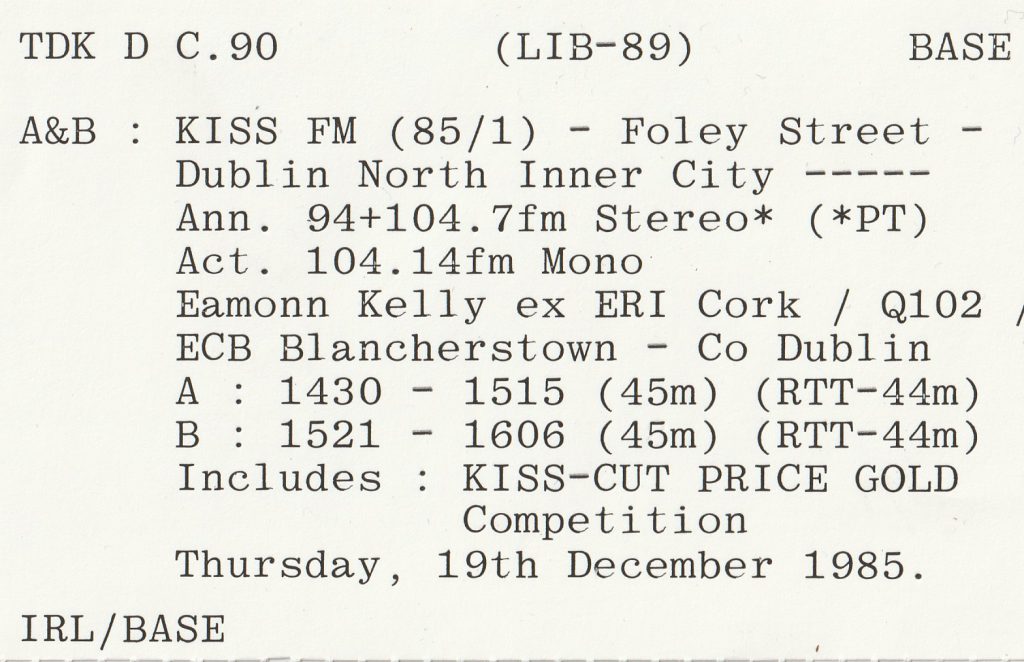 Audio quality on the recording is fair. It sounds more like AM but the station's 1116 kHz AM transmitter was shortlived and probably off-air at this time. The cassette label mentions 104.1 FM in mono (94 and 104.7 are announced on air). The times logged are incorrect: Part 1 above runs from 1616-1701 and Part 2 below from 1710-1755.
This recording is from the Anoraks Ireland Tapes Collection, donated to us by Paul Davidson.