Podcast: Play in new window | Download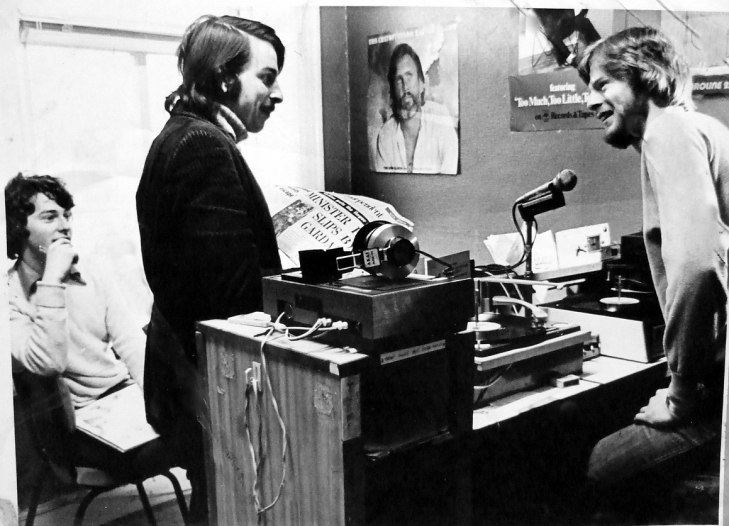 Capitol Radio broadcast to Dublin on weekends only for the second half of 1975 and returned on a full-time basis in 1978 from studios on Bachelor's Walk in the city centre. At first it used its original wavelength of 220 metres but due to night-time interference from Radio Moscow it moved to 226 metres in October/November 1978. Capitol had an eclectic output of music and talk and continued to broadcast until 1981.
One of the station's founders Alan Russell recalls: 'In the early days we had a basic studio setup which gradually progressed over the months. Later we had a top of the range Citronic twin deck, built in mixer with LEDS & tape-deck, the only problem was when we modified our transmitter and increased power, the RF feedback made the Citronic decks reverse & generally go crazy. A few filters or carbon rings eventually solved the problem'.
Here's a selection of Capitol jingles and idents from 1978 including ones for Chris Barry and Ed McDowell, the other station founders. This was before the station adapted and modified the Capital Radio London IDs in 1979. We thank Alan Russell for the information and donation of the recording.