Podcast: Play in new window | Download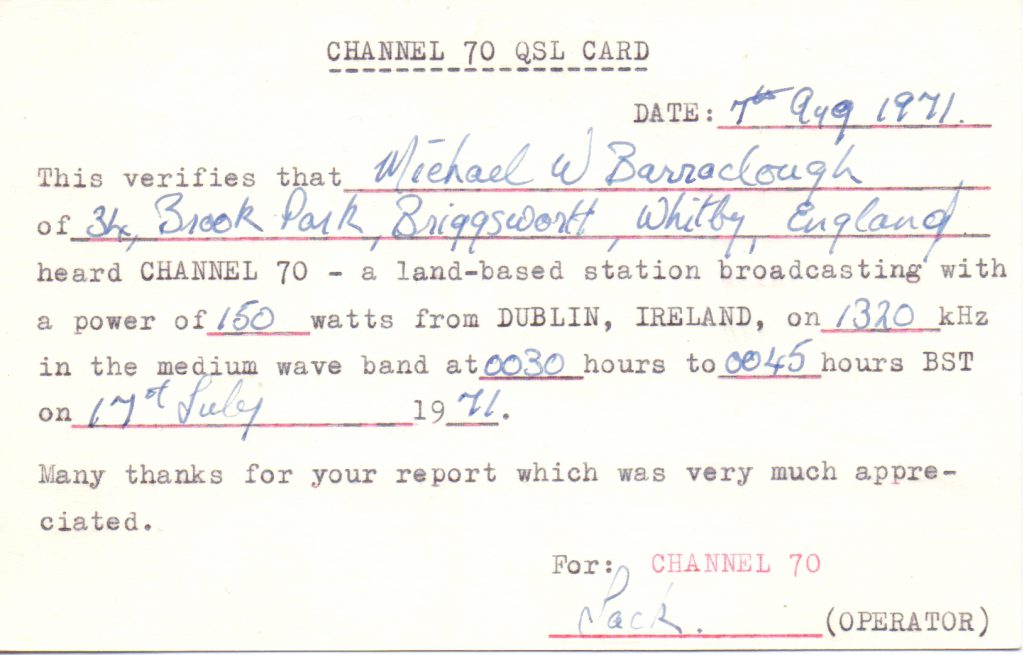 Another pioneer of Dublin pirate broadcasting was Channel 70 which operated, unsurprisingly, from 1970 until 1972. The man behind the station was Jack O'Carroll who previously had operated Radio Jacqueline with Davitt Kelly. Channel 70 started broadcasting in 1970 from Monkstown, Co. Dublin.
The station broadcast on the crystal-controlled frequency of 1320 khz and with a power of 100 watts into an inverted L, was heard well in Ireland and other European countries. Transmissions normally commenced at 0015 or 0030 early on Tuesday, Friday and Saturday mornings and were popular with DXers. In addition to a DX programme, Channel 70 broadcast music consisting of pop, country and soul, as well as other genres. The station continued into 1972, but had disappeared by the middle of the year.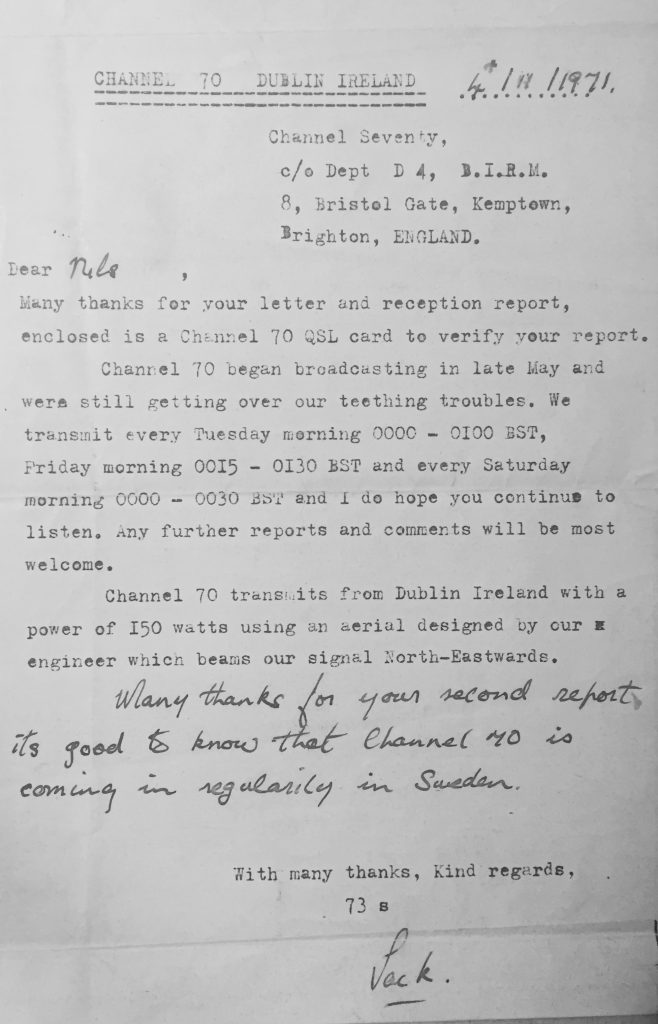 Our recording consists of a DX programme and is undated. However, it is assumed to be from around June 1971 as there are references to the recent bomb attack on Radio Nordsee International from May that year. Later in the recording the Channel 70 operator can be heard in a QSO conversation with a station in England. The recording was made by Roger Lloyd (Prince Terry). QSL is by kind permission of Mike Barraclough. Our thanks to Ian Biggar for supplying the text, images and recording.