Podcast: Play in new window | Download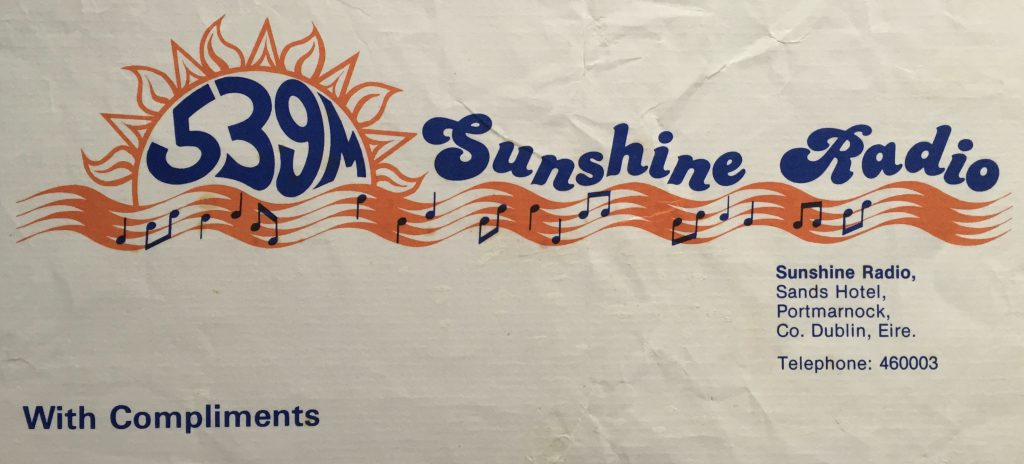 2020 is the 40th anniversary of one of Ireland's biggest pirate radio stations, Sunshine Radio, which broadcast from Portmarnock on the northside of Dublin from 1980-1988. The first broadcast took place on Saturday 13th September 1980 from the kitchen of Suite 101 in the Sands Hotel overlooking the Irish Sea. The frequency was 531 kHz, announced as 539 metres to rhyme with Sunshine as the correct conversion is in fact 565 metres. Backing the new venture were former Radio Caroline DJs Robbie Robinson (Dale) and Chris Cary who had spotted the opportunities for successful commercial radio in Ireland due to the loophole in the broadcasting laws.
Sunshine's 100-foot high aerial which had cost £5,000 was sabotaged on the following Monday 15th September, setting back the plans for the station's launch. The station began broadcasting officially at 7am on Monday 29th September 1980 and among those on air on the first day were Robbie Robinson, Chris Cary and Tony Allan. They would soon be joined by other DJs such as Tony Fenton, Peter Madison, Declan Meehan and Manon Christie who was Robinson's daughter.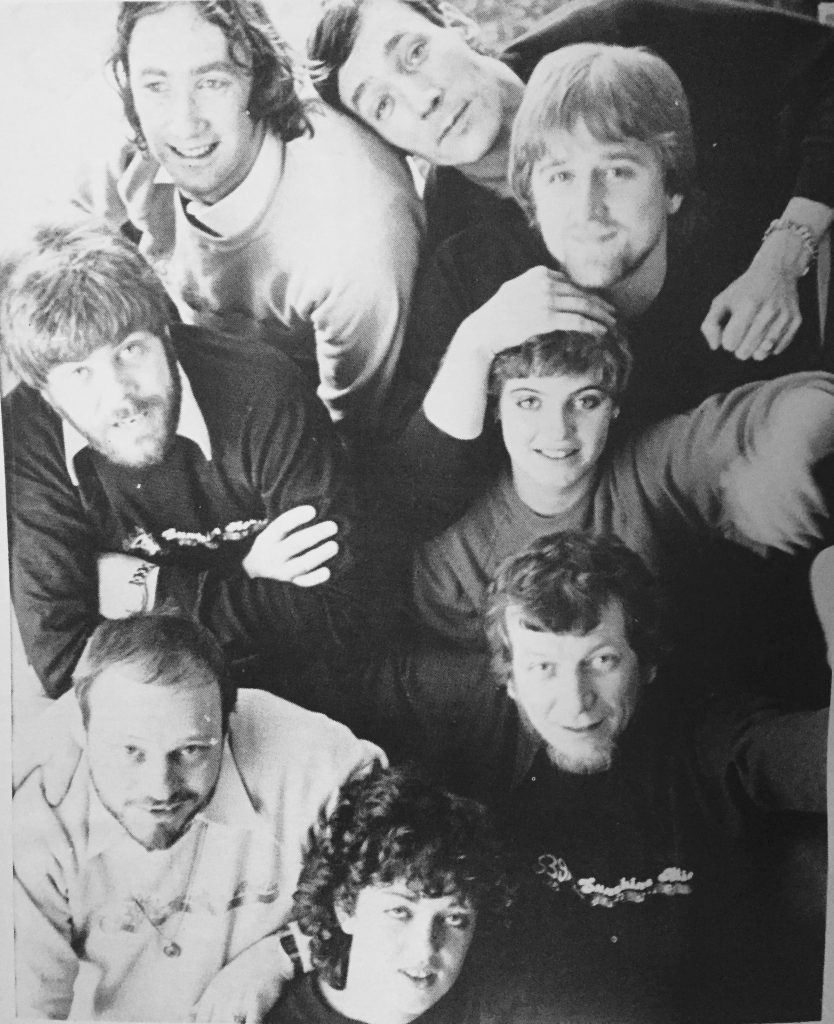 There was talk of a 10 kW transmitter but with the help of an excellent antenna and coastal location, the output of 1 kW travelled well on 531 kHz and reception reports were received from around Leinster, northwest England, Wales and parts of Scotland. Chris Cary left Sunshine in January 1981 and went on to set up Radio Nova. By investing in professional equipment, running high-powered transmitters, pushing FM stereo, employing professional staff and operating a business model, between them the two stations broke the mould of Irish pirate radio. As the Sunshine Radio Review marking the station's 5th birthday in 1985 claimed: 'The station's professionalism soon endeared it to listeners all over Leinster. This was the first "pirate" that didn't sound deserving of the label'.
We are delighted to bring you some rare early recordings of Sunshine in the station's first few weeks, courtesy of Ian Biggar. These were made originally by Ken Baird in Ayrshire in Scotland using a Grundig Satellit 3400 with long wire. Depending on the time of day, there was co-channel interference from a powerful Swiss German station also on 531 kHz but the signal is quite listenable considering the distance involved. Despite the less than optimal quality, these are important historical recordings given the significance of Sunshine in Irish radio history.
Over the next few days we will bring you a flavour of the weekend of 18th and 19th October 1980 on Sunshine, as recorded in Ayrshire. The first recording is of Jason Maine from 0930-1016 on Saturday 18th October.