Podcast: Play in new window | Download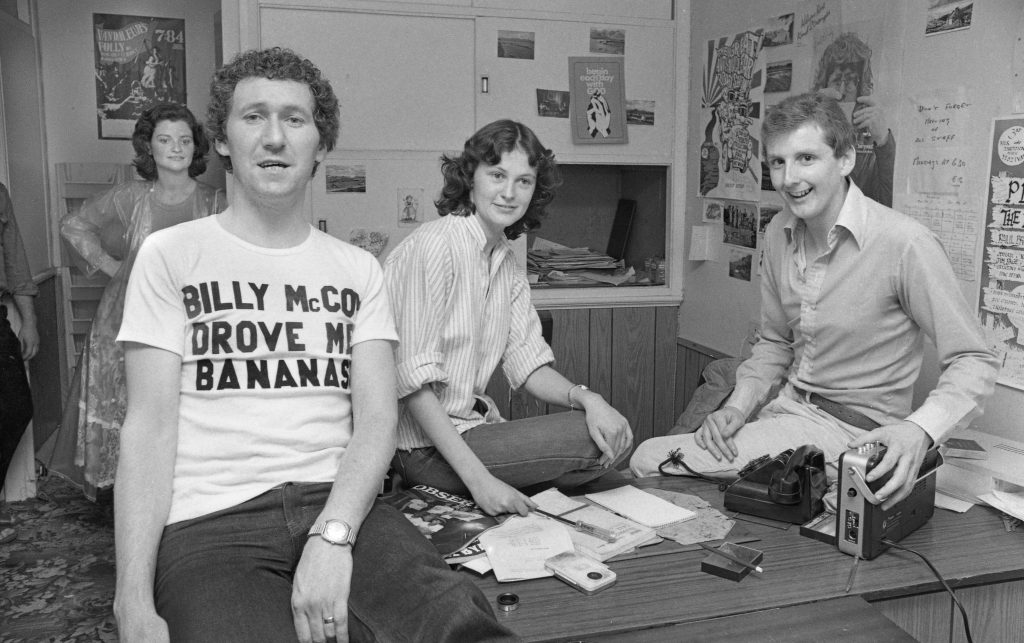 Independent Radio Galway (IRG) was arguably the closest Galway got to having a full-time community station during the pirate era. Some of the larger Galway stations of the 1980s provided variety in their schedule and carried community news. However, there was no long-term station embedded firmly in the community radio ethos represented by the National Association of Community Broadcasters which included pioneering stations such as BLB and NDCR.
IRG began test transmissions on the 15th of April 1978 with a full service planned from the 17th of April. Similar to many other similar stations, the pirate venture followed an RTÉ local radio experiment in Galway and in fact planned to use the same frequency, 202 metres (1485 kHz). According to the Connacht Tribune of the 14th of April, IRG was planning a light entertainment service with no news bulletins and a minimal amount of interviews due to a lack of equipment. The start-up cost was only £400 and IRG initially broadcast for just four hours a day from a one-room studio in a shopping centre in William Street in the city centre. In the end the frequency was 199 metres and jingles including '199' were famously sung by the choir of University College Galway (now the National University of Ireland, Galway).
In June 1978 IRG was raided and equipment confiscated by officials of the Department of Posts and Telegraphs but the station soon returned with a standby transmitter. On the 20th of July 1979 the Tribune reported financial problems at IRG and the threat of closure was mooted, with the owners attributing a major loss in advertising revenue to the arrival of RTÉ Radio 2 the previous May. IRG closed officially at 8pm on the 29th of July 1979, thereby ending Galway's short-lived community radio experiment.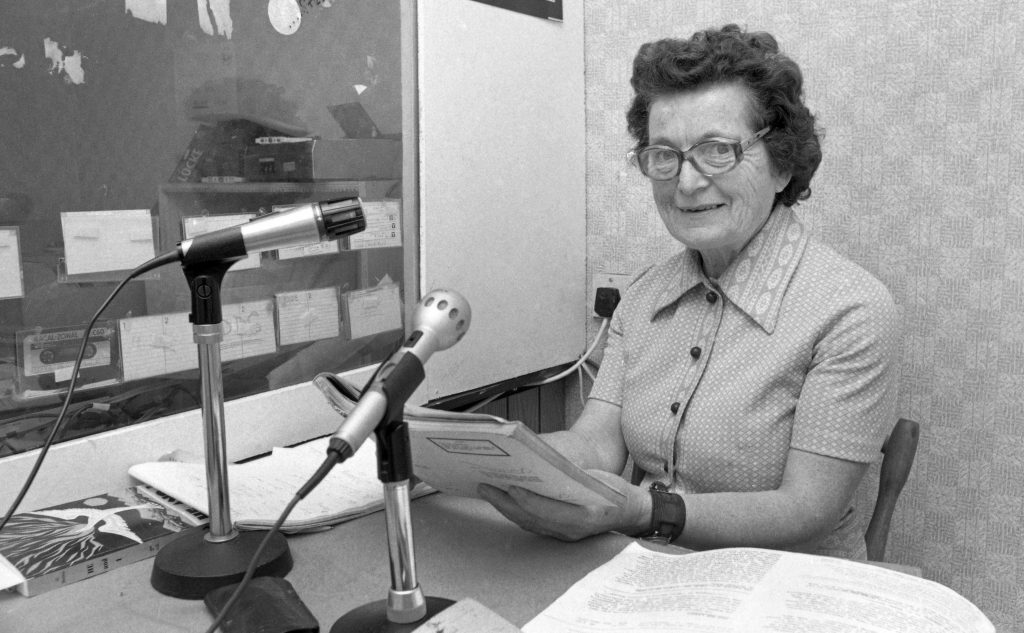 This partially airchecked recording is possibly from two separate undated days in May 1979 from around 11.00am. The presenter is Chris Williams and 'Auntie Mamie' dispenses advice to expectant mothers, recommends discipline for children and promotes buying Irish produce. There are references to other presenters Paul Jones (Mike Mulkerrins) and Billy McCoy (Liam Stenson). We thank Ian Biggar for his donation of this recording (originally made by Dave Small, Liam Stenson for information and Joe O'Shaughnessy for the photographs.