Podcast: Play in new window | Download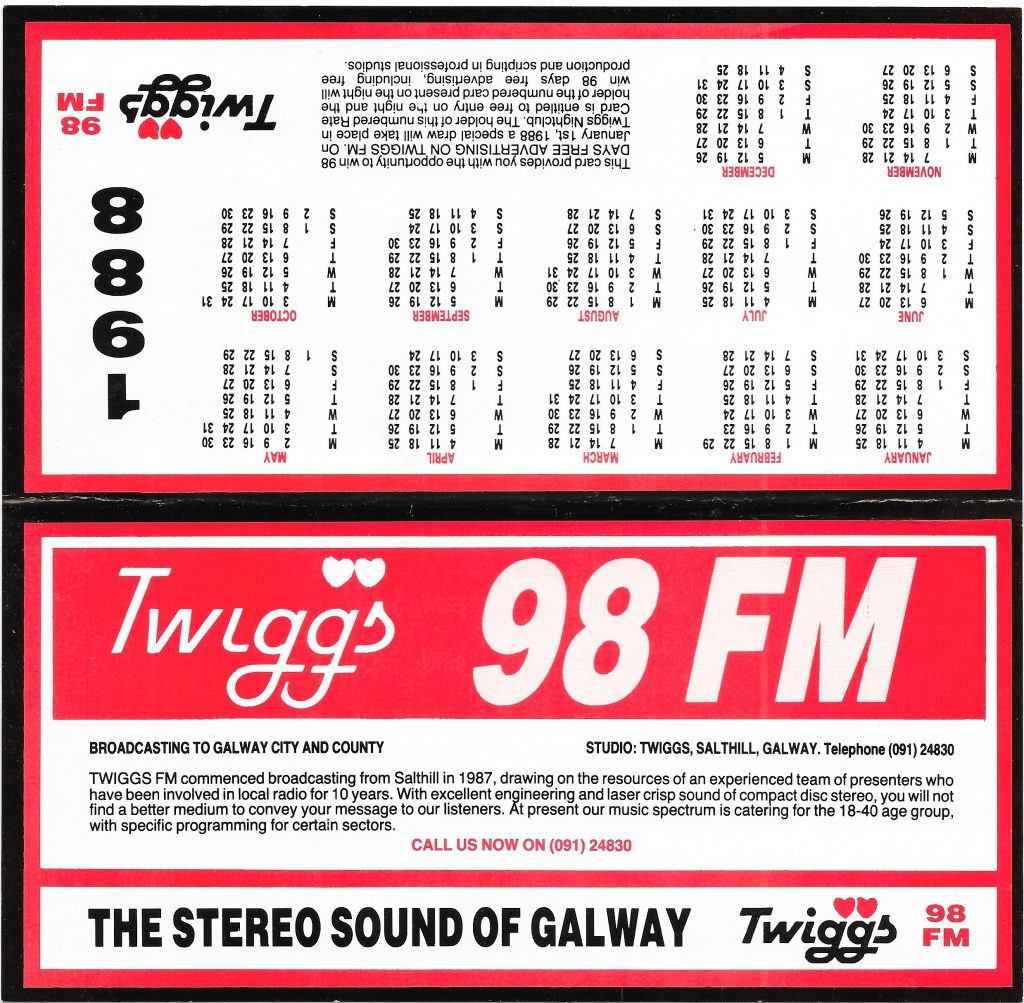 Twiggs FM was a short-lived pirate station from Galway broadcasting for about six months at the end of 1987 and beginning of 1988. Called after a nightclub of the same name in Salthill, it was set up by local man Shane Martin and Alan Russell from Dublin who had established another Galway station, Atlantic Sound, in 1984. Alan was also a founder of Dublin station Capitol Radio (1975 and 1978-1981). When Twiggs FM was wound down, DJs either moved to other Galway stations such as County Sound and Coast 103, returned to Dublin or emigrated.

This recording from 11th November 1987 is of a morning show presented by Mike Richardson, apparently in the middle of a storm (Twiggs FM was located on the promenade facing the Atlantic Ocean). A founder of Big L Radio in Limerick, Mike provided the transmitter and studio equipment for Twiggs FM and did shows when he was in Galway. The recording was made from 98.2 FM in stereo from 0912-0937 and is from the Anoraks Ireland Tapes Collection, donated to us by Paul Davidson. Thanks to Alan Russell and Shane Martin for background information.