Podcast: Play in new window | Download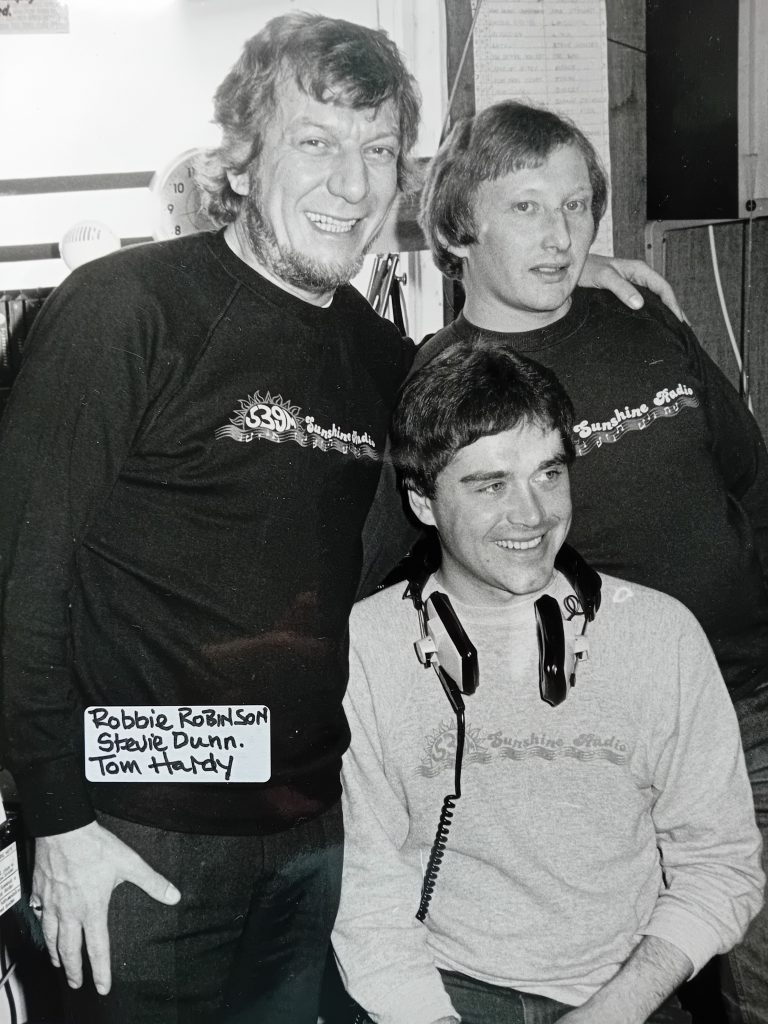 Tom Hardy (RIP) worked in the offshore pirate Radio Caroline before coming to Sunshine Radio in Dublin in 1981. He was also a DJ on Radio Nova and its offshoot KISS FM as well as the other KISS FM in Monaghan in 1988, before going on to licensed radio in the 1990s. Tom died in 2022.
This recording from 1829-1856 on Tuesday 20th July 1982 features Tom on Sunshine Radio. As well as presenting an eclectic mix of music, he reads news headlines and a gig guide. The commercial break includes an ad for Tamango's nightclub, located next door to Sunshine at the Sands Hotel in Portmarnock. A very young Cathy Cregan, one of Sunshine's newsreaders, is also heard voicing an ad.
We thank Paul Buckle for this donation. An interview with Tom Hardy is available here.