Podcast: Play in new window | Download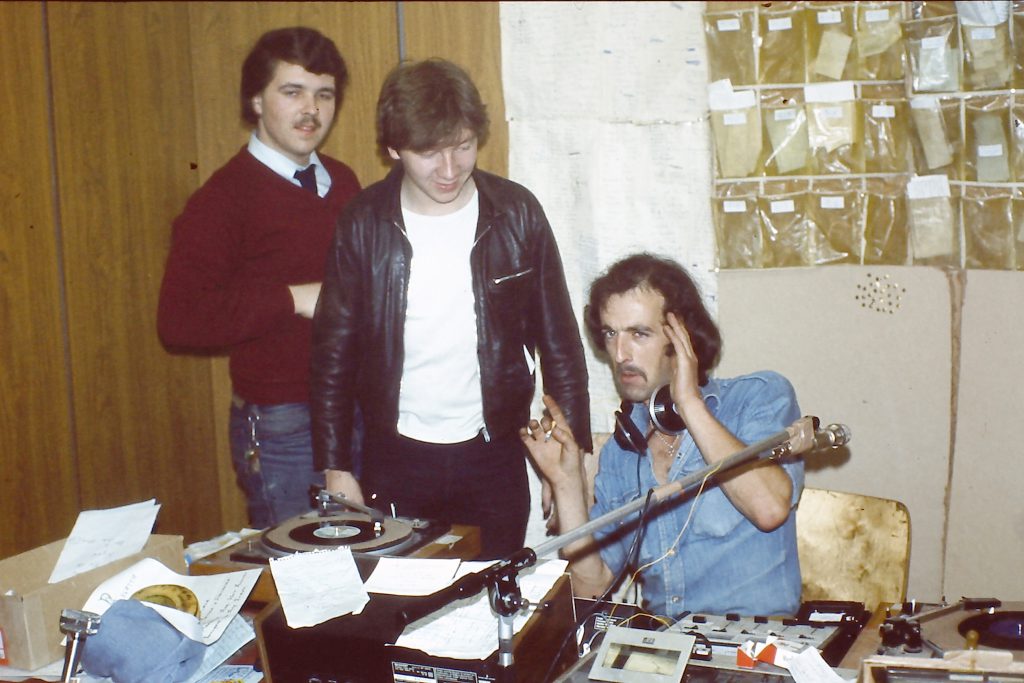 Radio Ringsend was one of several temporary community stations under the umbrella of the Community Broadcasting Co-operative (CBC) in the 1980s. Set up by Dave Reddy, the pop-up stations went on air to coincide with local community festivals in Dublin and surrounding counties. Based in the southeast inner city, Radio Ringsend broadcast for the first time during the Ringsend and District Community Festival in 1982 and continued each year until summer 1988.
This recording from 1982 is of part of the final day of Radio Ringsend's first run. Up first is Victor Ryan with music, a copious number of requests and community notices. He is followed at 4pm by Al O'Rourke and at 6pm by Mick Nugent who hosts the final show until 8pm. There's a real community feel with local kids interviewed in studio between the records. Adverts for local businesses such as corner shops, chippers, garages and pubs are aired. The airchecked tape begins before 3pm on Sunday 18th July 1982 and was recorded from 1512 kHz (199 metres). Radio Ringsend also broadcast on 104 FM. This recording is from the Anoraks Ireland Tapes Collection, donated to us by Paul Davidson.