Podcast: Play in new window | Download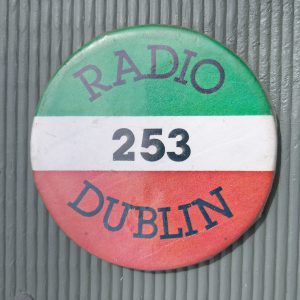 Here is some vintage Radio Dublin from the days when 7-day a week broadcasting was still a dream. This is part of their 36-hour marathon over the 17th and 18th of September 1977 with DJs John Paul, Jimmy St Ledger, DJ Sylvie and Johnny Day. It gives a fascinating insight into a key period in the development of the Irish pirates.
Transmission quality left a little to be desired at times, but there's no doubt this was the biggest station in Dublin at the time. This recording is courtesy of Kieran Murray and was donated to us by Ian Biggar.