Podcast: Play in new window | Download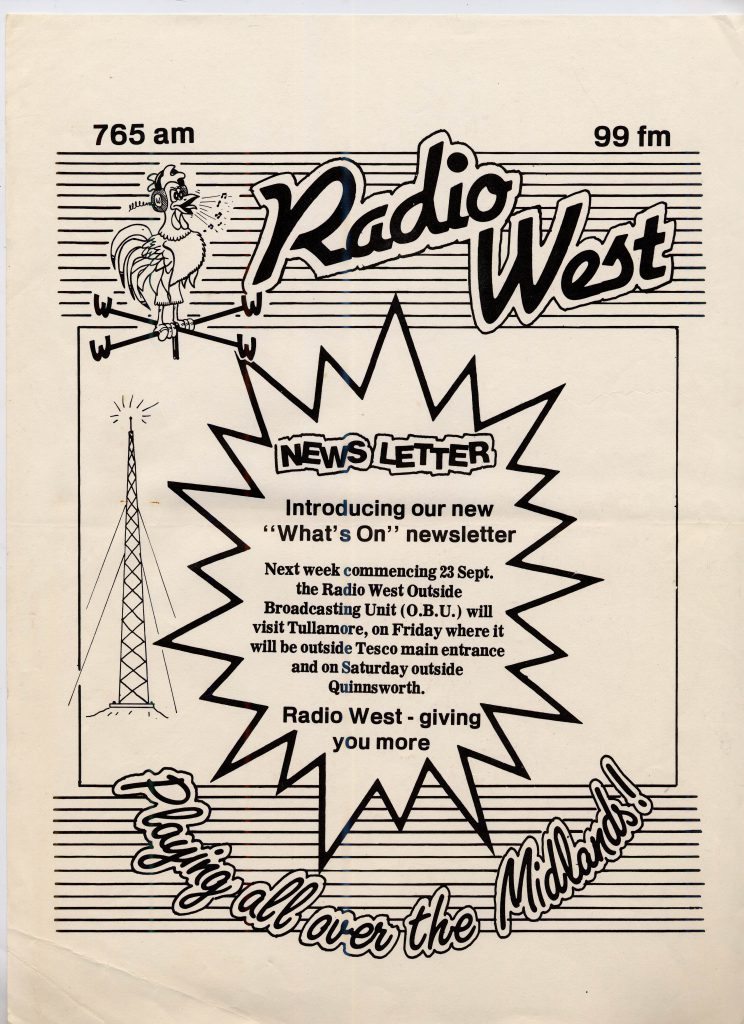 This is the final edition of the popular weekly Radio West Anoraks' Show a short time before the station's closure at the end of 1988. Broadcast from Mullingar every Sunday morning, the programme was fronted by station boss Shaun Coyne and a variety of presenters including the late Don Allen, himself a veteran of the offshore stations. Both Shaun and Don are heard on this show along with Willie Harte, Michael Tiernan, Gerry Reilly, John Gartlan, Myles Johnson and Eddie Caffrey. There's plenty of nostalgia about the pirate era that is about to end and speculation about the new legal regime due to come into effect. Essential listening!
This programme was recorded from 1053-1145 on Sunday 18th December 1988 from 100.1 FM and has been donated kindly by John Breslin.