Podcast: Play in new window | Download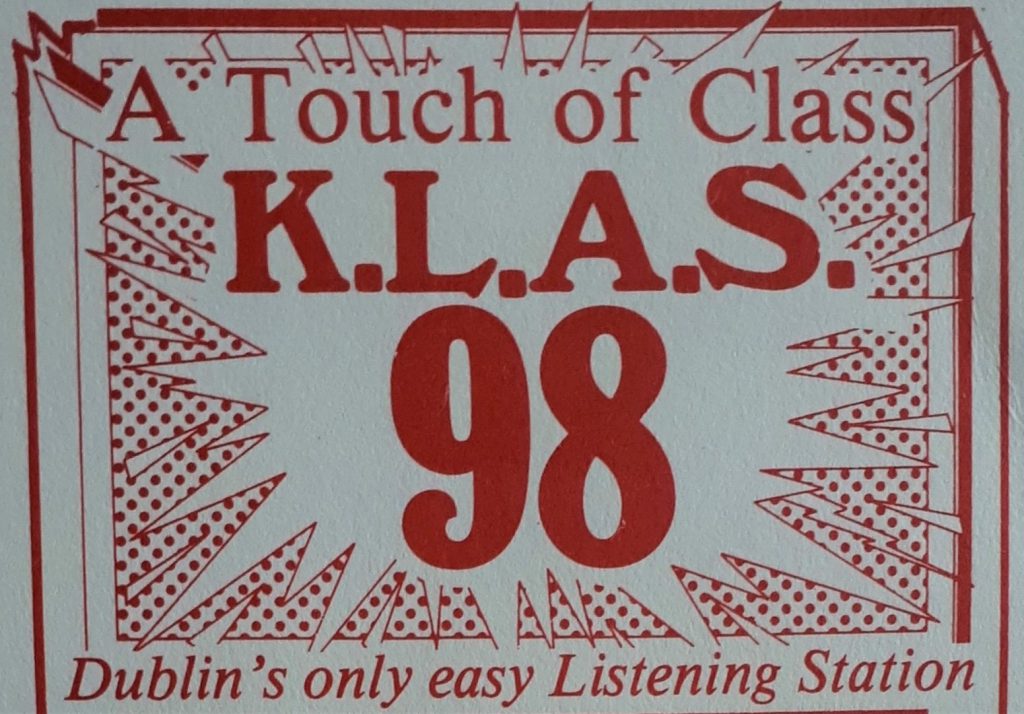 The Dublin pirates were not all about pop and some stations served niche audiences or specific demographics. One station playing easy listening and classical music was KLAS which broadcast on 98.5 FM from late 1986 until the end of 1988. The station was established by Radio Carousel boss Hugh Hardy from his home in the suburb of Sutton but after a change in management it changed its name slightly to Class Radio and moved to the city centre.
This recording features the initial set of KLAS jingles. More information about KLAS is available here.