Podcast: Play in new window | Download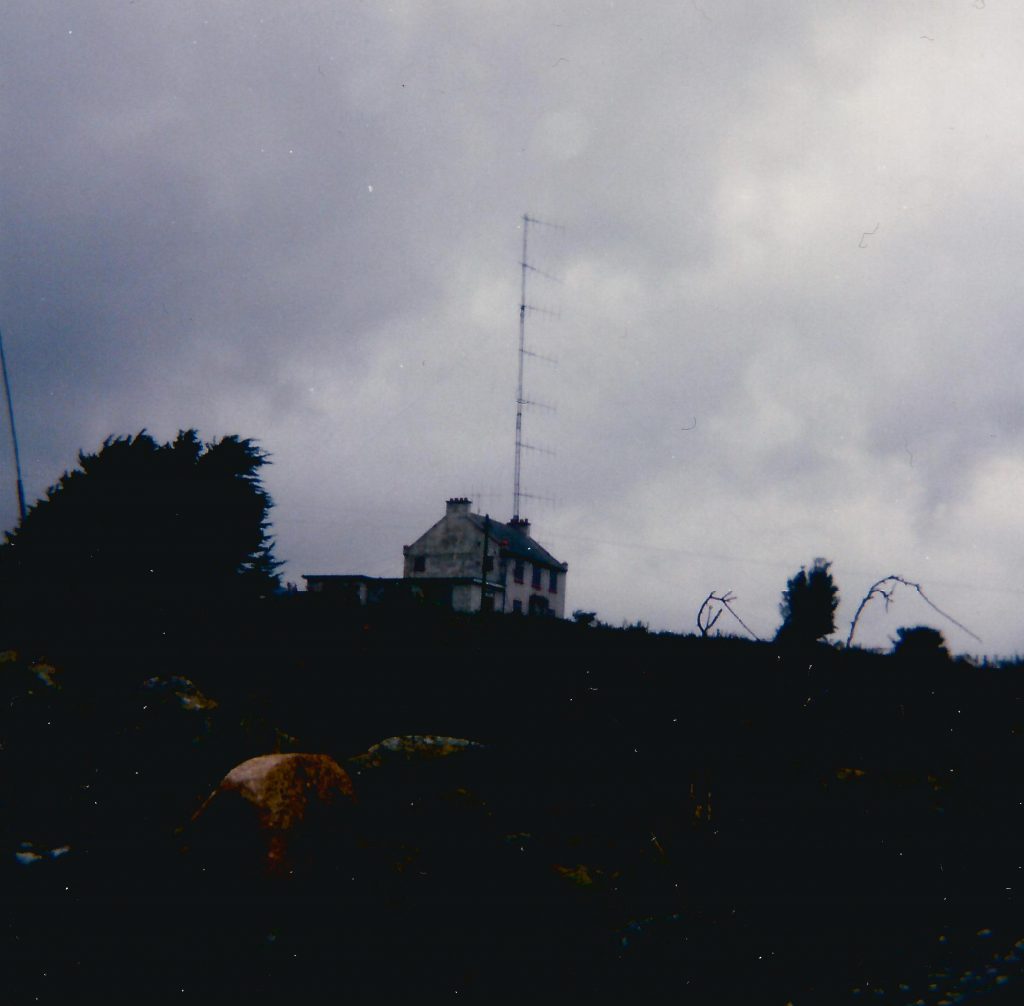 Zee 103 was a high-powered FM 'border blaster' aiming its signal from Co. Louth into Northern Ireland. This station history has been written by Ian Biggar.
Kiss FM was set up to show that there was a need for local radio in the Craigavon area of Co. Armagh. It commenced daily transmissions on 102.7 MHz from a unit on an industrial estate in Lurgan on 13th March 1985. The station proved popular with listeners, but not with the authorities. After only a couple of weeks the British Department of Trade and Industry (DTI) raided the station and effectively put it off the air.
Following the DTI raid, the team decided the only way to continue was by setting up across the border and aim the signal northwards. According to Anoraks UK, KISS FM was heard testing from Omeath on 103.5 MHz during November 1985, but then seemed to disappear. Meanwhile, a site was found near Omeath and work was carried out to renovate Ardaghy House, an old schoolhouse located just 3km from the border and some 600 feet above sea level. The location provided stunning views of Carlingford Lough and was of course an excellent site for radio transmission. Two studios were built and a mast erected at the side of the building with eight six-element yagis mounted to boost the signal. A 2.5 KW Italian transmitter was installed. You can hear a test transmission of KISS FM from Omeath here.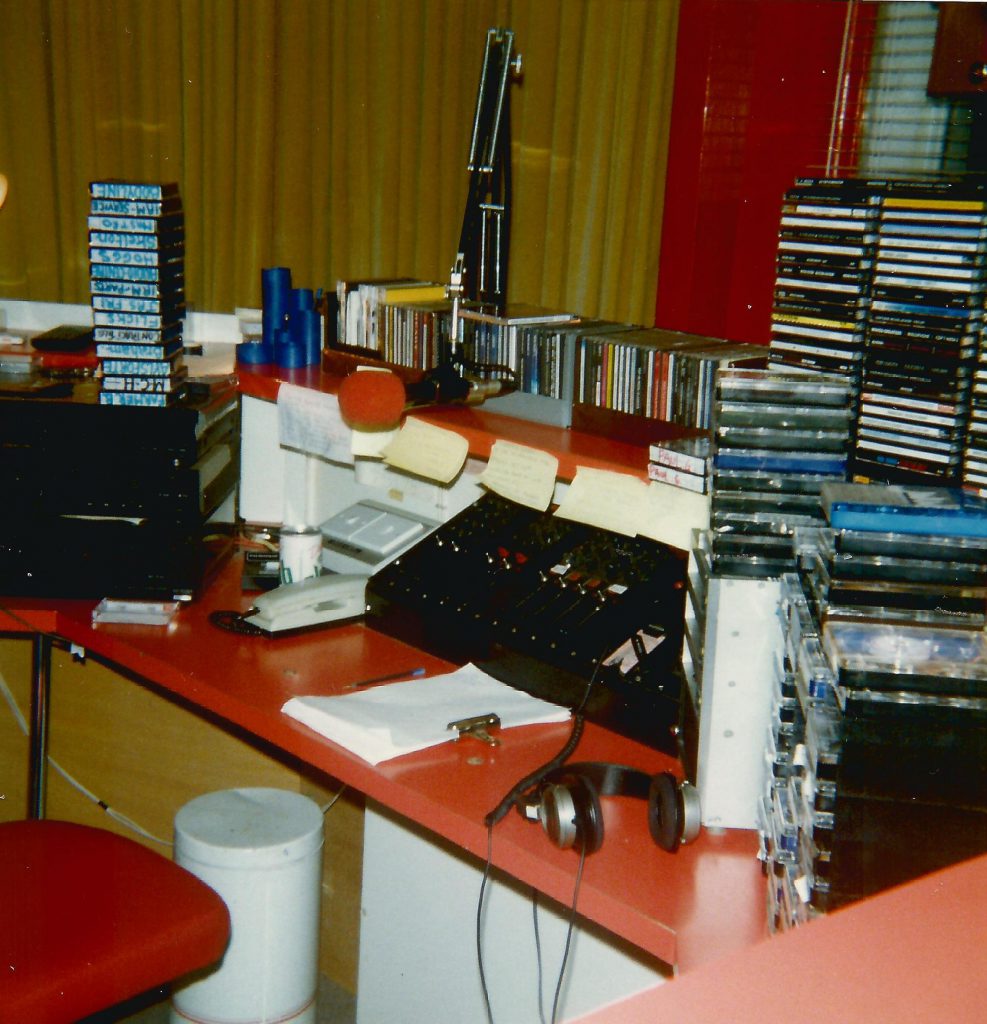 The station was then hit by what seemed to be a combination of political manoeuvrings and a burglary on site with the loss of much equipment. The internal politics caused some of the team to move on and begin planning an even bigger 'border blaster', namely 103.7 KISS FM in Monaghan town. All this caused delays in getting the Louth station on air. The late Frank McCarthy eventually succeeded in preparing the new station to go on air, with major financial backing from a Lurgan-based drinks company.
It was early October 1986 when Anoraks UK reported a big signal on 103.3 MHz with non-stop music tests. Output power was estimated in the region of 150 KW and indeed signals were being reported in Blackpool and Ayrshire in Scotland. At one point the frequency was adjusted to 103.25 MHz. Around 15th October the station began to identify itself, not as KISS FM, but Zee 103.3. A number of long breaks were noted during the tests, believed to be caused by power cuts in the area. Reception reports were requested, firstly to a PO box number in Portadown and then to the station address in Omeath. Testing continued, with Anoraks UK noting that the audio sounded distorted at times.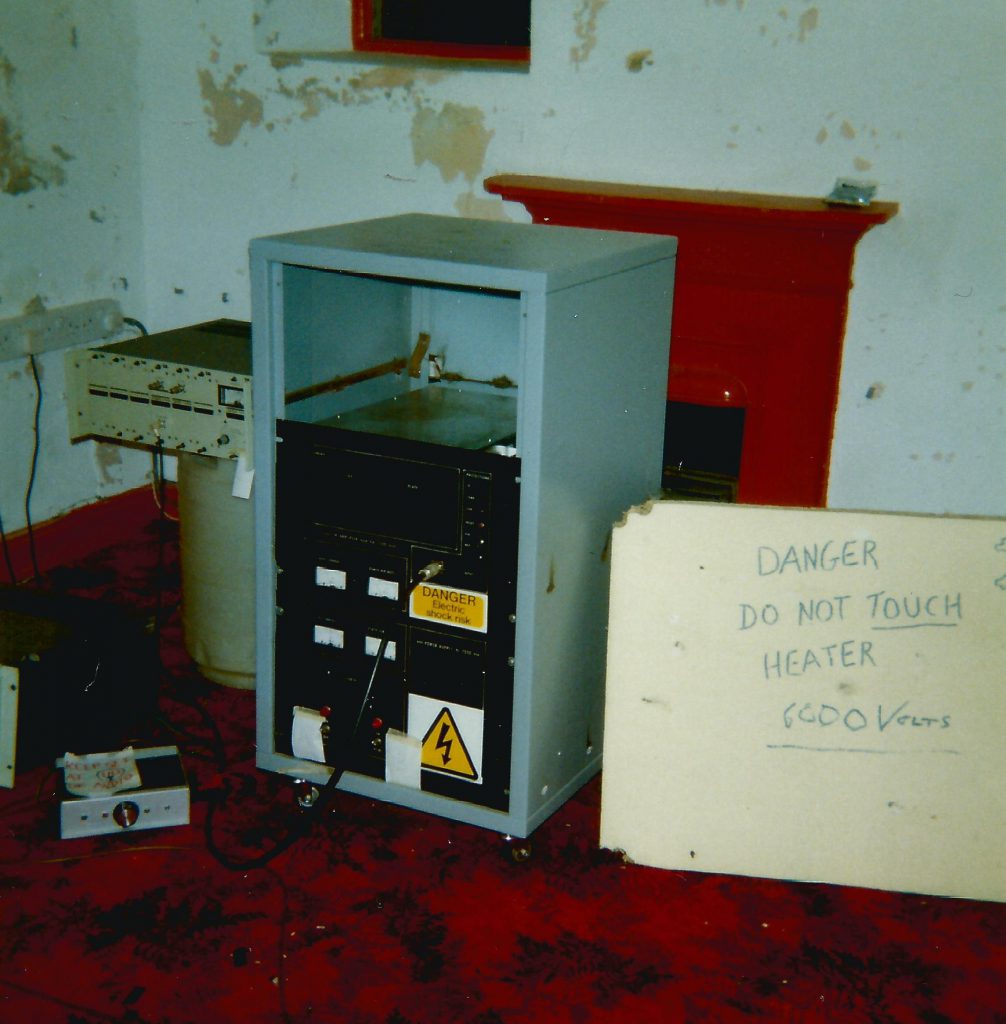 The station commenced regular programming on 11th November 1986 at 0700 with Donagh McKeown hosting the opening programme. A 24-hour schedule commenced from day one with a full team of presenters including Owen Barry (Larkin), Kenny Tosh and Andrew Gold. Later an hourly news bulletin was introduced during the daytime. The station provided a good stereo signal into mid-Ulster, easily covering Newry, Portadown, Lurgan, Armagh and the surrounding area. Unlike other border stations, Zee 103 programmed mainly contemporary hits, although there were specialist weekend programmes featuring oldies and a reggae programme hosted by Terri Hooley from Good Vibrations records in Belfast.
In the early days the power seemed to vary considerably and the station still suffered from over-modulation at times. However technical issues were soon resolved and the signal became consistent. During January 1987 the station adjusted its name slightly to Zee 103 and began using jingles produced by Henry Owens. In February a promotions team was on the streets of towns in the coverage area, giving away £5 notes to anyone who said they listened to Zee 103, 'the sound of tomorrow today'. The station also had a £1,000 cash giveaway during the summer of 1987.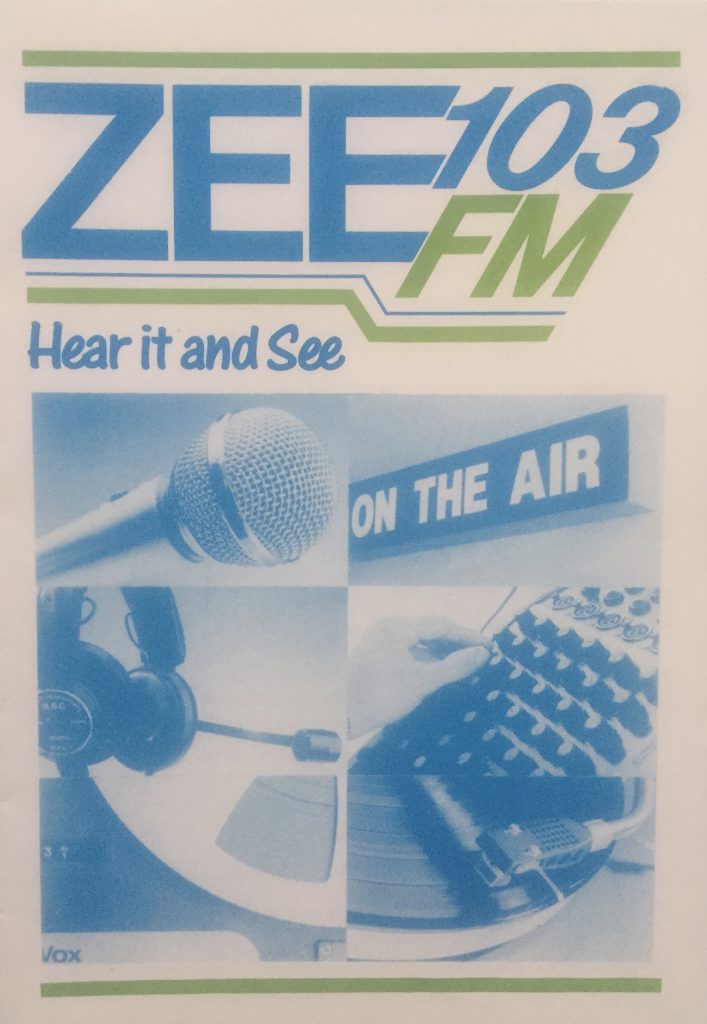 The recording above is of a test tranmission for Zee 103 on 4th November 1986 from 103.25 FM. It was made by Ian Biggar in Scotland. The recording below was made by Rodney Neil in Portadown and is of the station's official launch on 11th November 1986. It runs from 0730-0900 and features the first breakfast show with Donagh McKeown.
Zee 103 built up a good, solid listening audience, mainly covering the younger demographic who were less likely to want country music as prominently heard on most stations in the area. It continued to broadcast 24 hours a day until finally closing at 2359 on December 31st 1988, following the introduction of the Wireless Telegraphy Act. However, on seeing that the likes of Radio Star Country continued despite the new law, Zee 103 ventured back on air on 19th January 1989 and started broadcasting around the clock once again. However following the first raid on Radio Dublin and the uncertainty it brought, station management decided to close and so Zee 103 left the air at 1200 on Tuesday 7th February.