Podcast: Play in new window | Download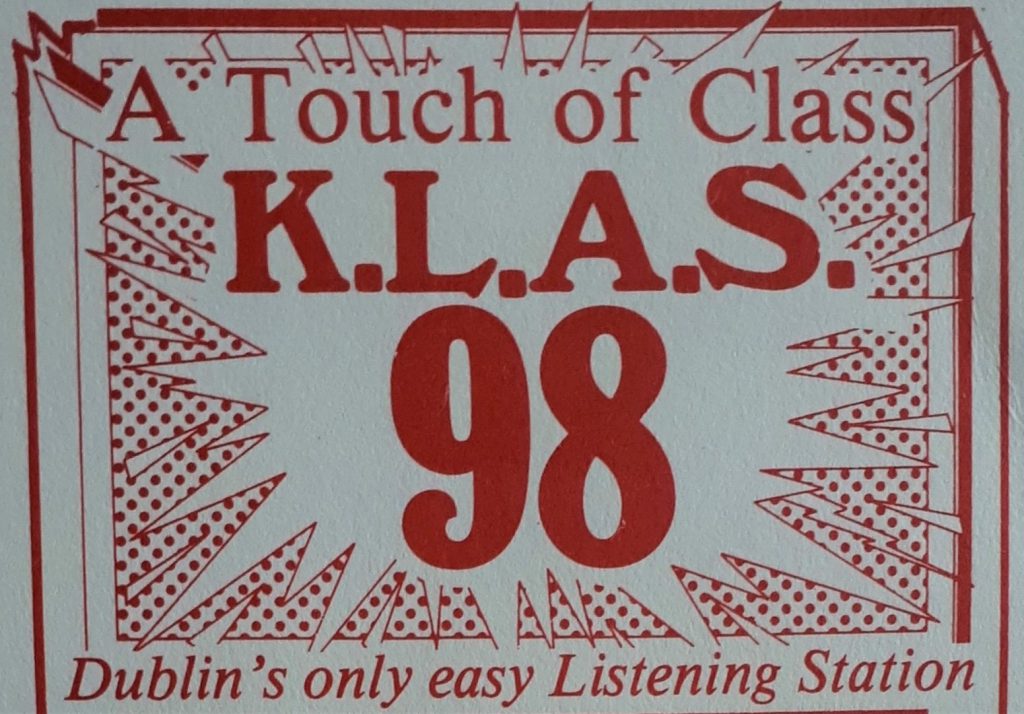 KLAS was Dublin's easy listening station, broadcasting on 98.5 FM from November 1986 until December 31st 1988. It was set up by Hugh Hardy who owned the Radio Carousel network and broadcast from a time from a garage behind his home in Sutton in Dublin. The station was renamed as Class 98 and managed by John May in its final months on air from studios in Harcourt Street in the city centre. It applied unsuccessfully in 1989 for one of the two Dublin city licences.
One of the founders of Pirate.ie, John Walsh, was involved in KLAS while still at school. Here is an aircheck of his programme between 1320-1400 on 21st December 1986 which includes agency ads and an ad for the Sunday World voiced by John himself.