Podcast: Play in new window | Download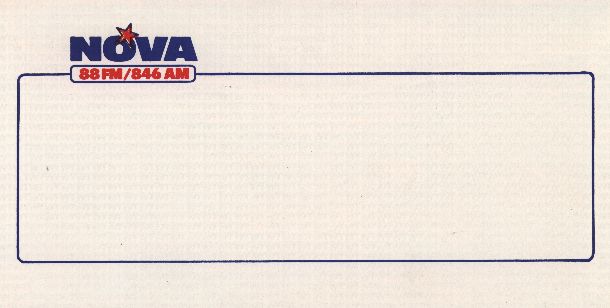 There's plenty of Radio Nova material available online already and we don't intend to compete with that. Here is a selection from our own collection of airchecks of Radio Nova Dublin from 1984 to 1986. We also include two recordings from the Nova satellite service from the UK in 1988 which was relayed on FM in Dublin and used as an overnight service by some stations.
Listen to interviews with former Nova presenter Tom Hardy here and newsreader Bryan Dobson here. You can hear historian Eddie Bohan describe the growth of Radio Nova here.