Podcast: Play in new window | Download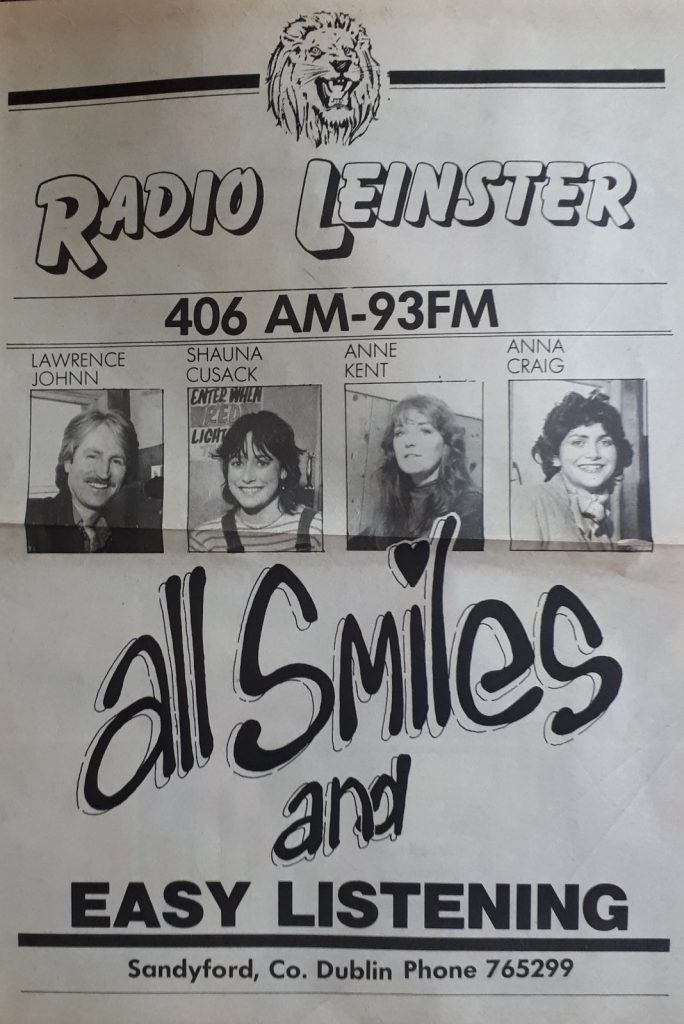 The British radio enthusiast Leon Tipler visited Ireland regularly in the late 1970s and early 1980s to record the local pirate scene and interview those involved. Pirate.ie has received Tipler's tapes collection courtesy of Steve England and is delighted to share these as they are digitised.
This is a recording of the easy listening station Radio Leinster on 93 FM from 1440-1607 on Sunday 12th August 1982 made by Tipler during one of his visits to Dublin. The station also broadcast on 406 metres (738 kHz) and could be heard over a wide area. On air is Mike Moran with an eclectic mix followed by Jean Howard with her choice of easy listening favourites. It was rare enough to hear women's voices on the pirates but Radio Leinster was an exception and other female presenters included Daphne Mitchell, Anna Craig (aka Chisnell), Shauna Cusack and Anne Kent. Ads are heard for various businesses including the Elvery's chain of sports shops, Maxime's Night Club and Lamb Doyle's restaurant in Sandyford right next door to the station.