Podcast: Play in new window | Download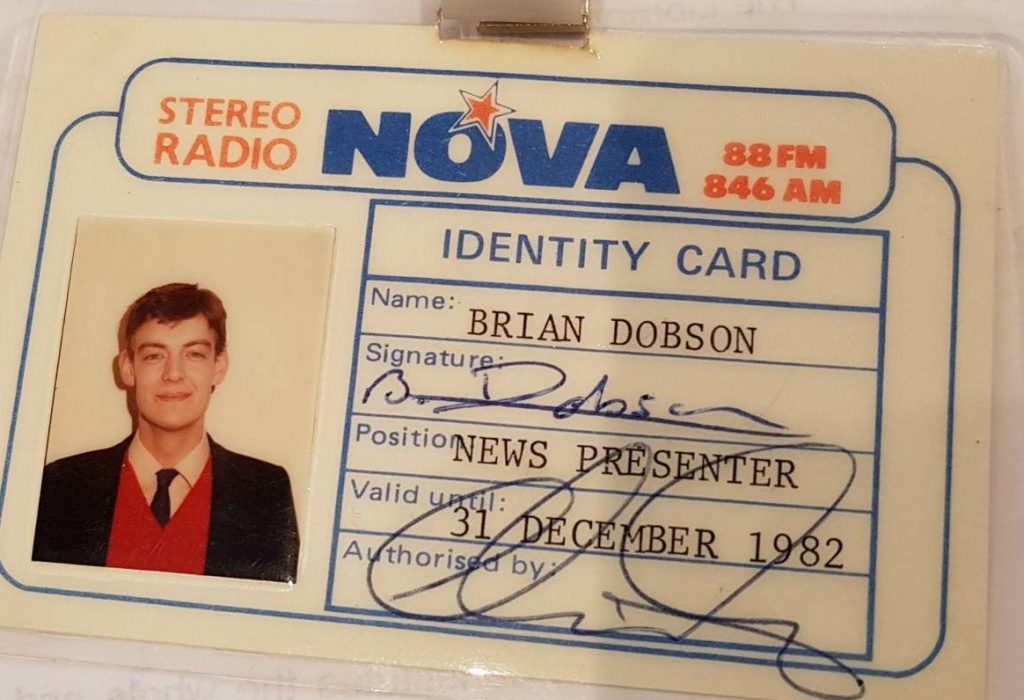 Continuing our focus on the tapes of British radio enthusiast Leon Tipler, this is a recording of Radio Nova that he made during a trip to Ireland in September 1982. The recording runs from 1728-1808 on Saturday 11th September and features DJ Hugh O'Brien followed by Bryan Dobson (now one of RTÉ's leading journalists) and Michael O'Brien reading news. After the news is the US syndicated show The American Country Countdown with Bob Kingsley. Nova was announcing 846 kHz AM and 88 FM at the time.
Ads are heard for Hickson Holidays, the Sunday World newspaper, Tiger shoes and the newly-released film Bladerunner with Harrison Ford. This recording is from the Leon Tipler Tapes Collection, donated to us by Steve England.