Podcast: Play in new window | Download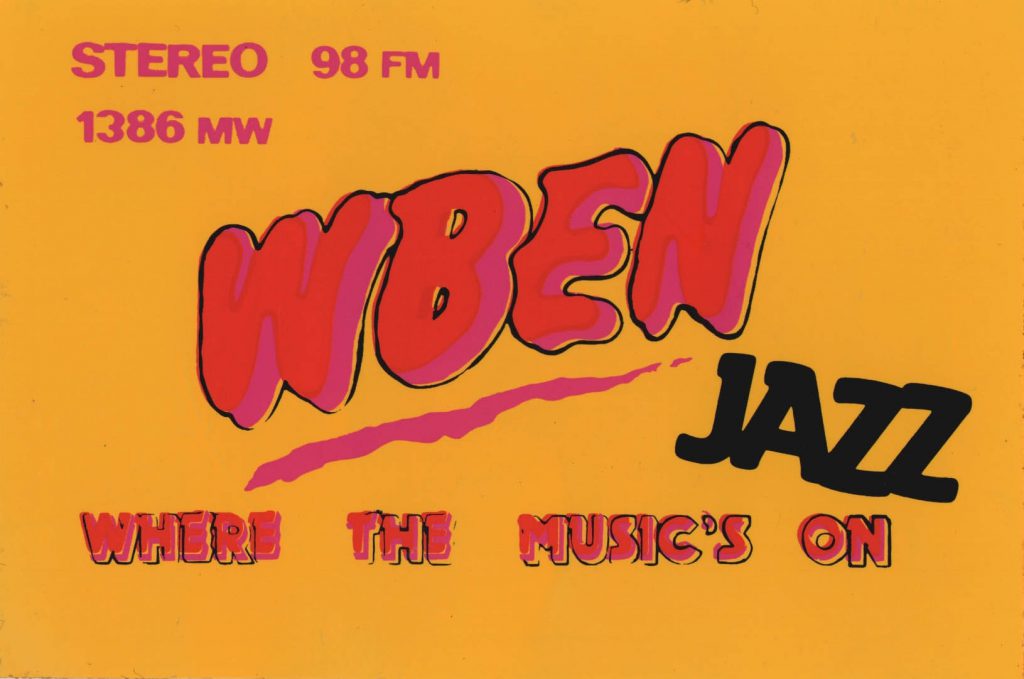 WBEN was a Cork station that broadcast under different names between October 1985 and December 1988. It was launched on the Cork Jazz Festival long weekend by Pete O'Neill and Romano Macari, both of who were involved in earlier Cork stations including Radio City and the original South Coast Radio. WBEN began on low power on FM only in the city centre but by summer 1986 had added an AM transmitter on 1386 kHz followed by high powered FM. Initially, WBEN specialised in mainly American Top 40 music and had no presenters but it later got rid of the automated style. Under Macari's management, the format changed to mixed oldies, pop and showbands. WBEN was relaunched as South Coast Radio at the end of 1987 and continued under that name until December 31st 1988.
One of those involved in the station was former offshore DJ Nick Richards, who shares his memories of WBEN:
It was 1986 and I was preparing to return to the Ross Revenge when out of the blue I had two calls from Ireland, both from Cork as it happened. The first call was to ask would I be interested in joining WKLR in Clonakilty and the other call was to ask if I might be interested in joining a new station about to launch in Cork City and called WBEN.
I briefly put off my trip back to the Caroline ship and and got a ferry over to Ireland. First I made my way to Clonakilty and WKLR. I met Dave Heffernan who was running WKLR, we had a long chat and I said that I'd get back to him and let him know. The following day I met Pete O'Neill in Cork city to see what his plans for WBEN were. I immediately liked what Pete had to say. He was planning an American sounding station which I agreed would do well. Pete also asked if I knew of anyone that might be interested in joining the station. I returned to Radio Caroline with a decision to make and the job of finding someone else that might head back to Ireland with me. Once back on board the Ross I knew who might be interested in working in Cork, so one evening I put the idea to Neil Frances, who was very interested. Once we had both left the ship, I contacted Pete O'Neill to say we would both be on our way in a week or so.
Pete met us at Cork Airport and took us into town and gave myself and Neil a great welcome which involved a tour of most of the bars in the city and then on to Co-Co's nightclub. The following day it was down to work in the studios in Cook Street. Neil would be doing drivetime and I would do the afternoon show. The studios were well fitted out, the station jingles were from WBEN in Buffalo, New York but sounded good on what was a tight FM format. The summer was one of those that seemed to produce sunny day after sunny day. Eamonn Kelly was another DJ on the station. He had come from Radio Nova in Dublin and was a very professional sounding presenter.
Neil Prendeville was another local presenter on the station and a keen tennis fan. Somehow we gained accreditation to have live comentary on the tennis games at Wimbledon and Neil was the obvious person to send over to London to capture all the action for our news bulletins and live updates. We had an outside broadcast booked on one of the weekends during Wimbledon, during which we planned to also broadcast Neil from Wimbledon. For any station today, this would be relatively easy but for a small pirate station in Ireland at the time, this was quite a tricky thing to pull off. It worked a treat, much of the technical side of things was down to the legendary Keith York (RIP) who just made things work.
A point came where the radio station took a dip in advertising and unknown to me at the time Neil Francis had applied to join a radio station in the UK, I told him that I was thinking along similar lines and had applied to join the new Radio HMV in the company's flagship store on Oxford Street in London. Needless to say we both left WBEN at the same time.
WBEN left its mark on Cork, it sounded so different to existing stations and I will always remember it fondly and the people I worked with while I was there.
The first recording above is of Nick Richards from 1525-1555 on Wednesday 25th June 1986. The recording below is of Neil Francis from 1822-1843 on the same date. Commercial breaks include promos urging 'yes' and 'no' votes in the forthcoming divorce referendum.
Both recordings were made from 98 MHz FM and are donated by Ian Biggar.