Podcast: Play in new window | Download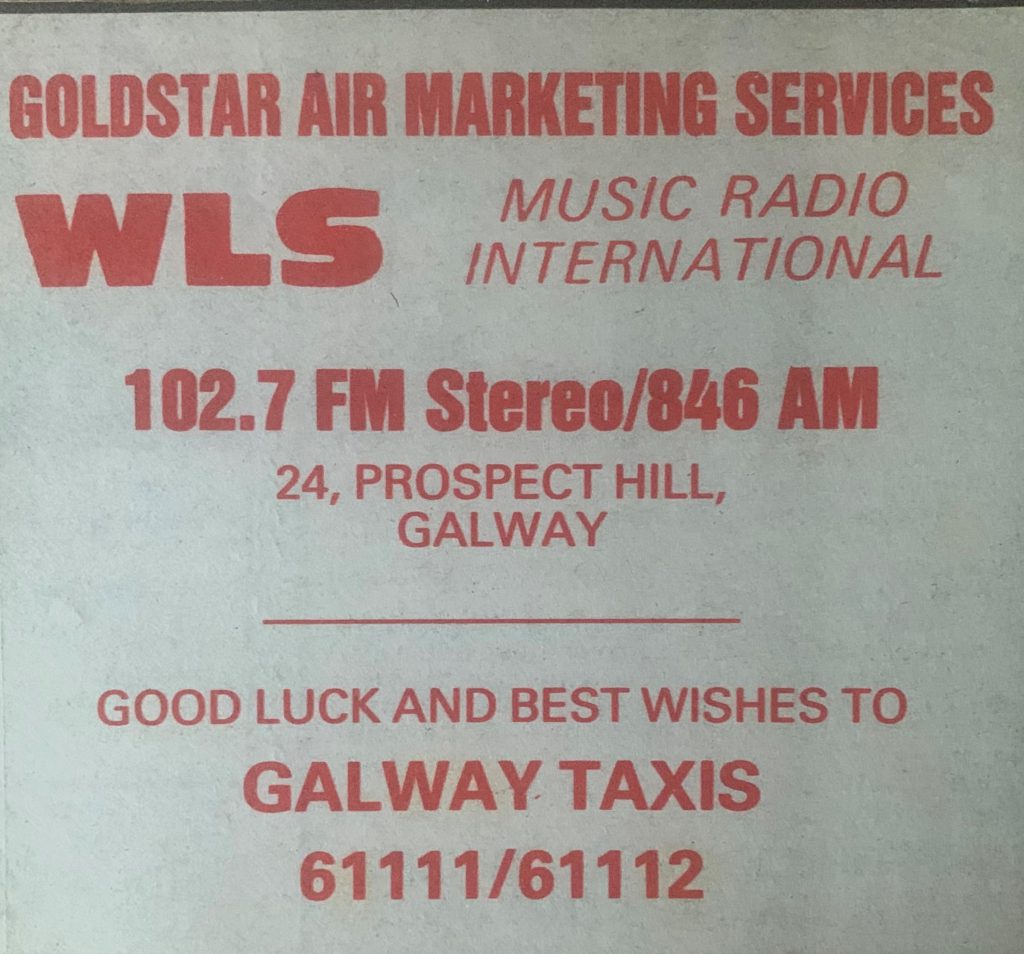 Steve Marshall was one of the founders of Galway station WLS (1985-1987), along with other ex-offshore DJs Keith York (RIP) and Don Stevens. WLS broadcast on 846 kHz AM and 104 FM, but switched to 102.7 in May 1985 after RTÉ alleged that it was interfering with television reception in Galway. By the summer of 1986, WLS was established as a popular and successful commercial station but it closed in unexplained circumstances in June 1987 after the departure of Don Stevens. Keith York and Steve Marshall went on to form Coast 103, which broadcast until the end of 1988.
This undated recording features Steve Marshall presenting a late night show sometime around October 1986. It was made from 102.7 FM from 2157-2233 and is courtesy of Brendan Mee.