Podcast: Play in new window | Download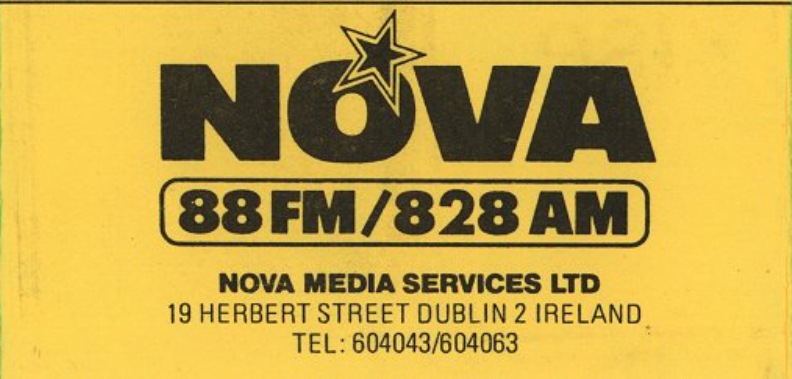 Not long after returning to the air following the raid of May 1983, Radio Nova began splitting its evening service between the main output on 828 kHz AM and specialist programmes on 88.2 FM, under the 'Super Nova' banner. The Nova offshoot station KISS FM was a casualty of the raid and didn't return until later in the year but Super Nova helped absorb additional advertising over the summer and early autumn. This recording from that time begins with Colm Hayes winding up his drivetime show and telling listeners that the service will split after the 1900 news: current affairs show Dublin Today on AM and Denis Murray's Rock Show on FM. News is read by Sybil Fennell and commercial breaks include the high-level agency adverts associated with Nova. There's also mention of the station's £6,000 giveaway that would be won at the end of August. The beginning of the Rock Show is heard after the news.
The recording was made on 24th August 1983 between 1845 and 1915 from 88.2 FM. It is from the Skywave Tapes Collection. Radio Skywave International was a 1980s shortwave station broadcasting from Baldoyle in northeast Dublin.