Podcast: Play in new window | Download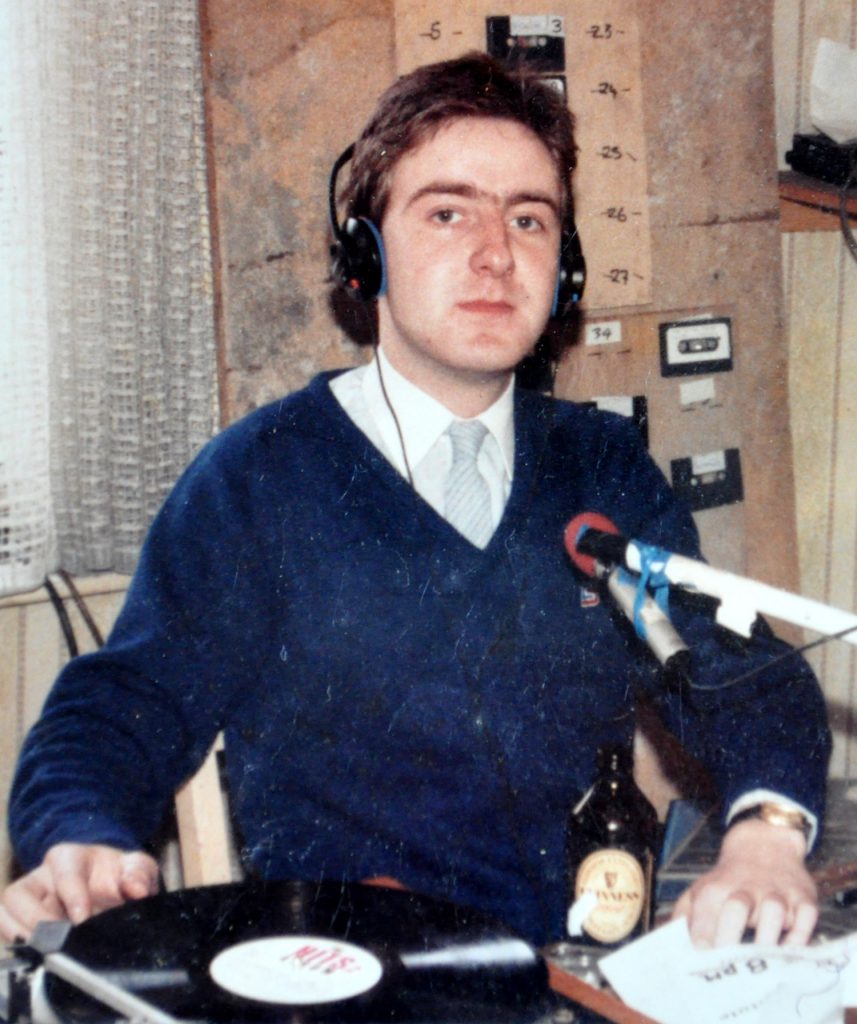 John Murray (RIP) was a well-known voice on the temporary summer stations set up by Dave Reddy in the 1980s. In this recording from Radio Sandymount on 27th May 1984, he is heard doing a review of the Sunday newspapers. John was a natural broadcaster and could give a comprehensive overview of the papers without doing any preparation in advance, a skill very much in evidence in this clip. The recording also contains a two-hander between John and Dave about a competition and reference to the 78s Show with Tony and Fran Boylan, a regular simulcast with Radio Galaxy.
John Murray went on to work in journalism and public relations in the UK. He was editor of the Scottish edition of the Daily Express for a time and also spent a period at the Independent group. He worked as director of communications with public and private institutions including the Financial Services Authority. We thank Dave Reddy for sharing this recording with us.