Podcast: Play in new window | Download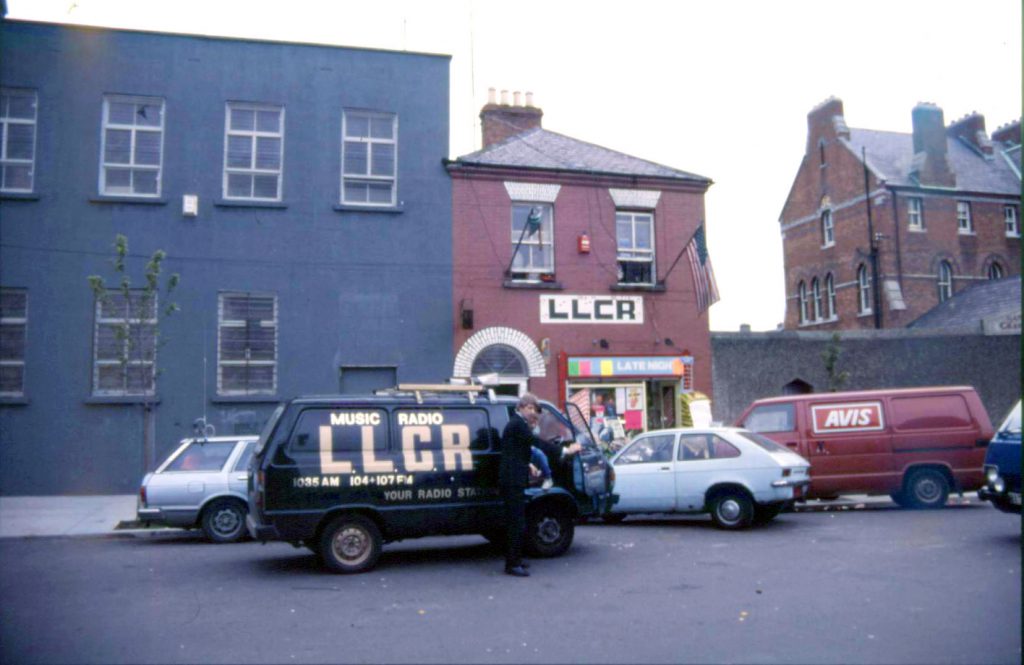 Liberties Local Community Radio (LLCR) was launched on 4th April 1986 from Weaver's Square in the heart of the Liberties area of inner-city Dublin. Broadcasting on 1035 kHz AM and originally 96.7 FM, it promised to be a community radio station for the Liberties. This never really happened but the station carved out its own niche and many high-profile broadcasters passed through its doors including Peter Madison, Teena Gates and Tony Allan. The station later broadcast on 104 and 107 FM and was known as Gold 104 for a time. It closed down on 20th December 1988.
LLCR was owned by the late Sammy Prendergast who installed aerials for many of the pirates. The station was situated above a shop at 16 Weaver Square where local kids would often hang out. Security was lax and sometimes DJs didn't show up or lock the door to the station. One evening, a bunch of kids got into the studio and took to the air for a few minutes until the phone rang and someone told them what was going on. Listen until the very end for the punchline!
The recording is undated but is from the second half of 1988. It is shared with kind permission of Kevin Branigan. Thanks also to Barry Dunne for passing it on to us.