Podcast: Play in new window | Download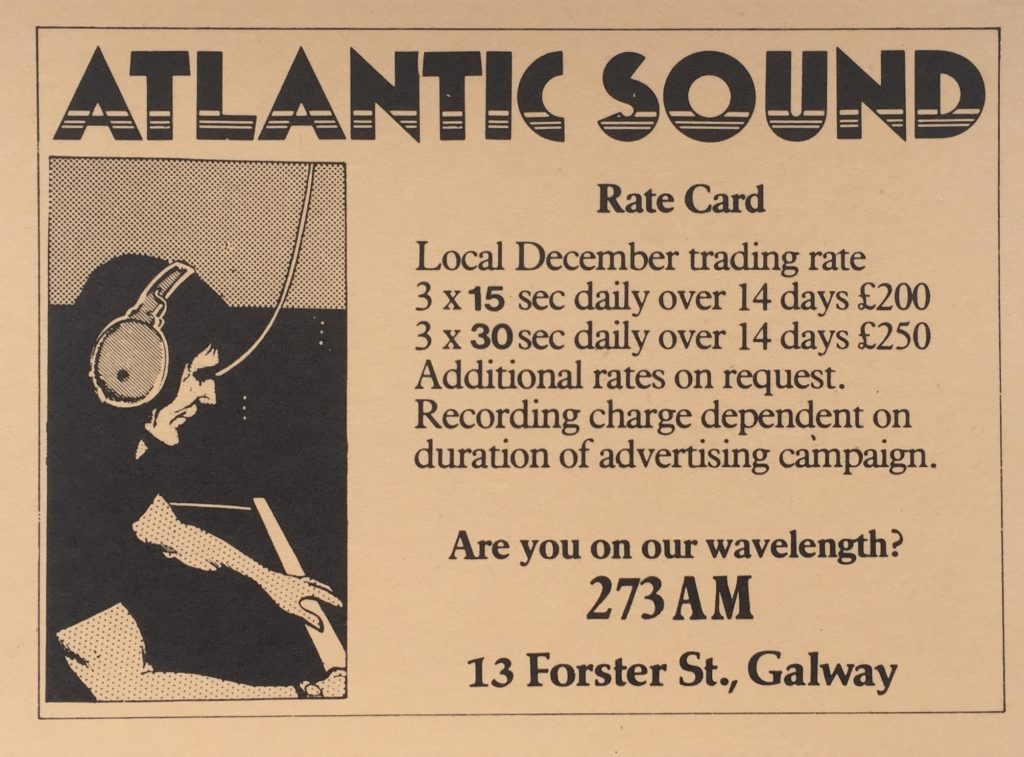 Atlantic Sound began testing at the end of 1983 and launched a full schedule at the start of 1984. A report in the Galway Advertiser on 29th December 1983 said that the station aimed to be 'a fusion of RTÉ Radio One, Community Radio and Radio Nova'. Presumably the reference to 'community radio' was to the temporary local RTÉ stations on air at the time. Atlantic Sound's founder journalist Alan Russell was quoted as saying that the station would buy equipment from the BBC and comply with the specifications required by the proposed radio authority. He added that it would not be a pop music station.
In mid-1984, after the arrival from Cork of two DJs with an offshore radio background, the late Keith York and Don Stevens, Alan Russell left Atlantic Sound and the broad schedule was changed to a 'hot hits' format. In this recording from the August bank holiday weekend of 1984, Seán Costello plays requests for mostly chart music and generic jingles are heard. He says that Atlantic Sound is 'never more than a minute away from music' and there's a reference to a £1,000 giveaway but the thin commercial breaks suggest that the station was not making much money.
The recording was made from 99 FM and runs from 1858-1945 but is undated. Atlantic had moved from 1107 to 1026 kHz AM by this stage and had added FM. Thanks to Shay Geoghegan for the donation and to Alan Russell for background information.