Podcast: Play in new window | Download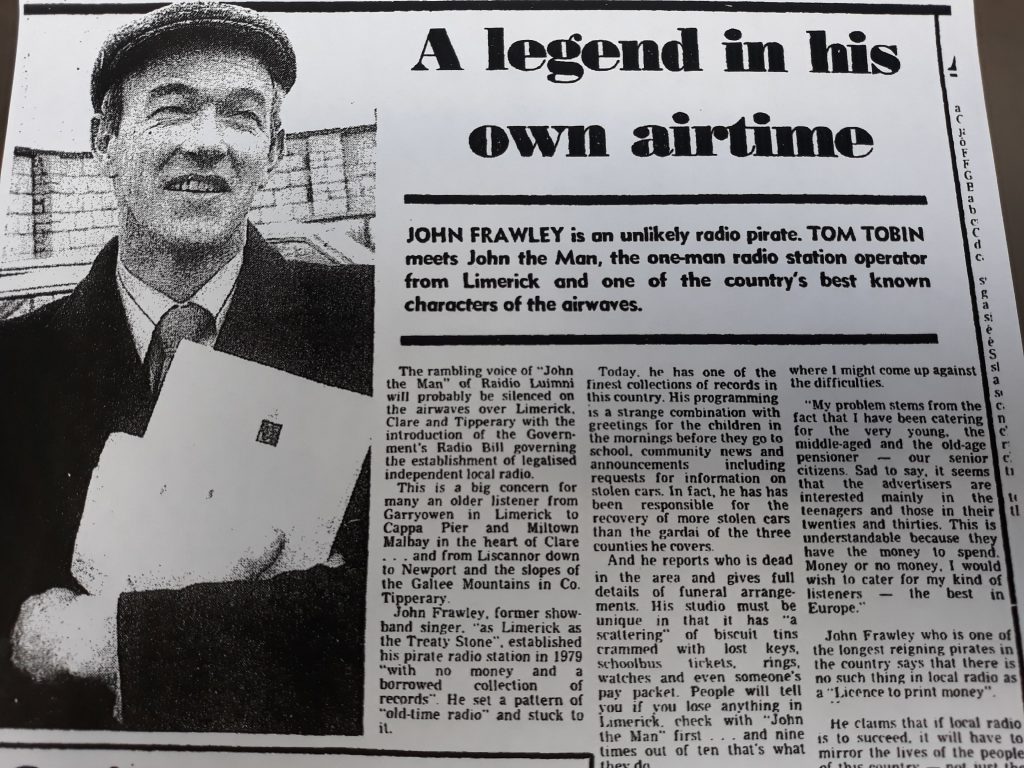 One of the longest-serving pirates in the country from 1978 to 1988, Raidió Luimní had many loyal listeners in its core area of Limerick, Clare and Tipperary due largely to the unique broadcasting style of its owner the late John 'the Man' Frawley. After installing a new AM transmitter on 1125 kHz in 1985, the signal could be heard further afield, adding to the station's listenership and Frawley's popularity.
Here's another recording of John 'the Man' from the 5th and 6th of November 1984 featuring his quirky mixture of gossip, news and music which was unrivalled on Irish radio at the time or arguably since. In the first part of the recording, Frawley lends his support to the local campaign against the water tax in advance of a court case on November 6th. He attempted to enter politics himself, standing in the 1981 and February 1982 elections but polling poorly despite his popularity as a broadcaster.
The recording is from the Skywave Tapes Collection. Skywave Radio International broadcast a shortwave station in the 1980s from Baldoyle in northeast Dublin. You can hear more of the Limerick pirates here.