Podcast: Play in new window | Download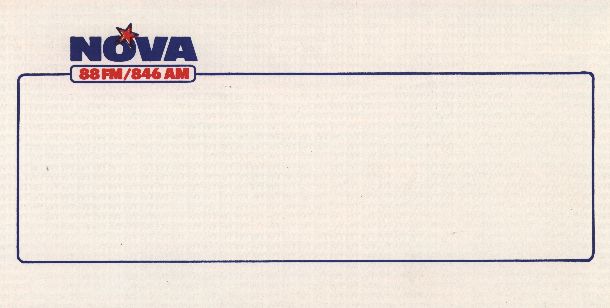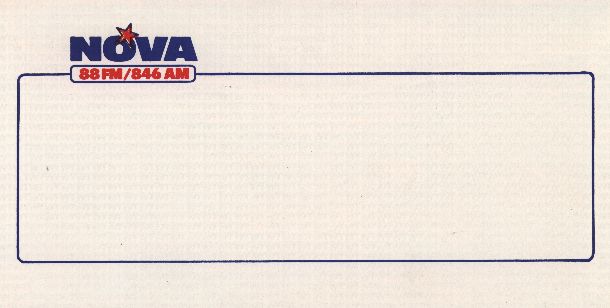 This recording was made by the British radio enthusiast Leon Tipler at his home in Kidderminster in the English midlands. The tape label states that it was made from 819 kHz from 2217-2305 on the 17th of September 1982, but there is a jingle for 'the mighty 890' and the news ident at the top of the hour announces 846 kHz. According to the November 1981 edition of Short Wave News, Nova returned to 846 after briefly trying 891. Based on Anoraks UK logs, it seems the move to 819 kHz happened between the 7th and the 23rd of September 1982. It is possible, therefore, that Nova had very recently moved by the time of this recording but the ident had not yet been updated. Thanks to Ian Biggar for confirming details.
The DJ in this recording is Eddie West and news is read by Bryan Dobson, now a senior RTÉ journalist. Audio quality ranges from poor to fair as there is plenty of skywave interference. At about 300km from Dublin, Kidderminster is well outside the coverage area of Nova's 10 kW transmitter. During the recording, Eddie West wishes Sunshine Radio a happy 2nd birthday and also mentions Leon Tipler. That clip was used in Leon's acclaimed documentary series The Irish Pirates, which is available on this archive.
This recording is from the Leon Tipler Tapes Collection, donated to us by Steve England.