Podcast: Play in new window | Download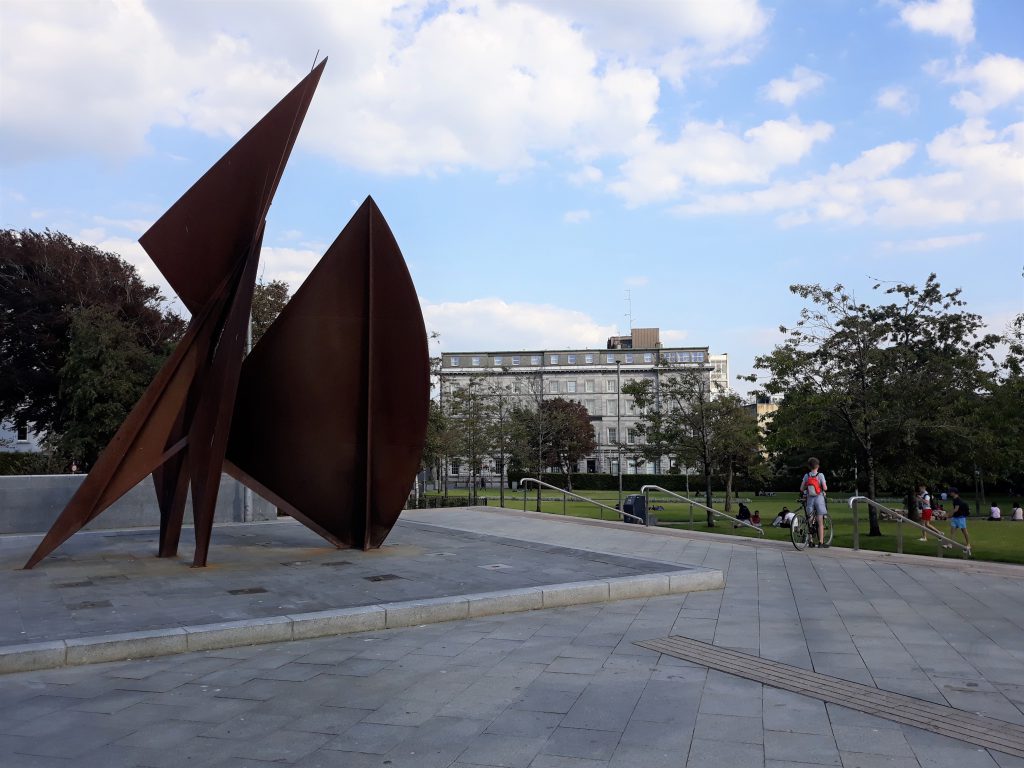 County Sound went on the air on St. Patrick's Day 1987 from Tuam, 30km north of Galway City on 98.5 FM. In January 1987 it moved to Prospect Hill near Eyre Square in Galway City, just across the road from rival station Coast 103. After the move, County Sound broadcast to Galway on 101 FM, on 96.4 FM from Abbeyknockmoy in the east (from where it covered the county) and on 98.5 FM to the town of Ballinasloe. The Galway market was highly competitive in 1988 with both Coast and County Sound dominating, ahead of the smaller KFM. Radio West from Mullingar, which had been rebranded as West National Radio 3, also had AM and FM relays in the city. On the 30th of September 1988, the local City Tribune reported on a row between County Sound and Coast 103 over use of FM frequencies. When Coast began broadcasting on 100.1 FM, County Sound Managing Director Benen Tierney accused them of jamming County Sound on 101. This was denied by Keith York of Coast who said there was enough space between the two stations. Gardaí were reportedly alerted after Coast alleged that they received threatening phone calls from their competitors.
County Sound closed at midnight on the 31st of December 1988. It was an unsuccessful applicant for the local Galway licence which was awarded in 1989. The successful bid was made by a consortium of local businesses, community groups and newspapers as well as the former Mullingar pirate Radio West which had already gained a foothold in Galway. The new licensed station was also called Radio West and came on the air on the 18th of August 1989. It was relaunched as Galway Bay FM in 1993.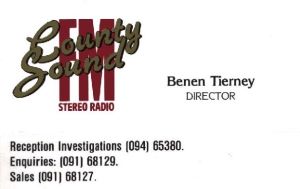 This recording is an aircheck of Ciaran Wilson (Brannelly) on air on the 24th of July 1988. There are adverts for businesses in Tuam and Galway City, many voiced by Jon Richards who would go on to work for Radio West/Galway Bay FM. There is a promo for Tuam Festival Radio on 106 FM, a pop-up station run by County Sound in the town where it originated, from the 26th of July to the 10th of August 1988. There is also a competition for tickets to a Michael Jackson concert. Many thanks to Ciaran Brannelly for donating this recording.