Podcast: Play in new window | Download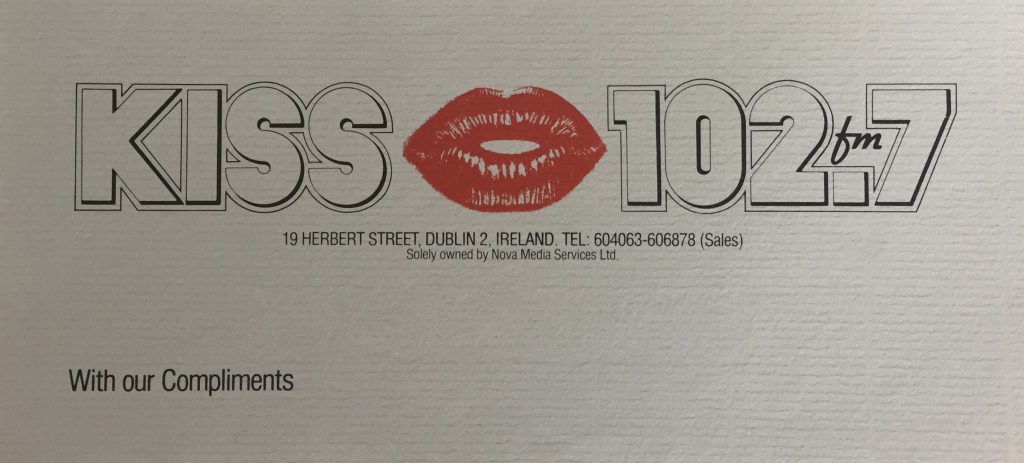 One of several offshoots of Radio Nova, KISS FM, came on the air on September 7th 1982 and broadcast until January 15th 1984. Starting off by playing continuous music only on 102.7 FM, KISS developed into a specialist and speech service alongside Nova, mopping up additional advertising and listeners.
This is the original version of an interview conducted by British radio enthusiast Leon Tipler during a visit to KISS FM in September 1982. He speaks to Brian Edgar and Stuart McLaughlin about the plans for KISS, rivalry between the Dublin stations and the economics of pirate radio.
This recording is from the Leon Tipler Tapes Collection, donated to us by Steve England. Below is a KISS FM promo from 1982 for a giveaway of £102.70. This was donated to us by Paul Buckle.