Podcast: Play in new window | Download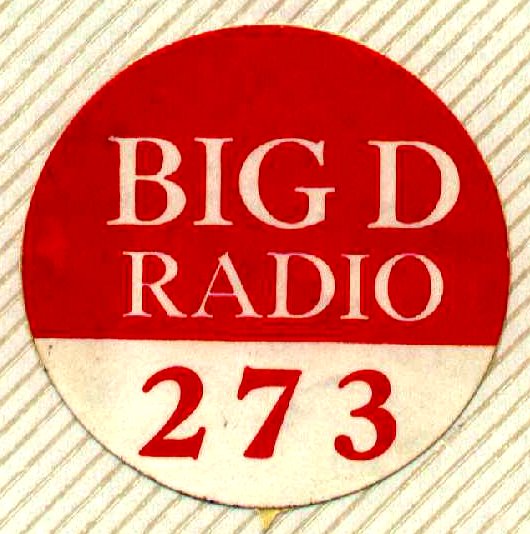 This is a recording of the evening drivetime show on Dublin pirate Big D as it began to decline towards the end of 1981. Aidan Cooney is on air from the studios in South Richmond Street in the city centre and takes calls from listeners entering a quiz. The voice of the late Tony Allan is heard on some of the adverts, but commercials are relatively thin on the ground given the time of day. By this time, the Dublin radio market had been shaken up by the arrival of the larger and more professional Sunshine Radio and Radio Nova and the days of pioneering 1970s stations such as Big D were numbered. The station would be relaunched as Big D Automated in 1982, playing continuous music only, but it was gone by the end of the year.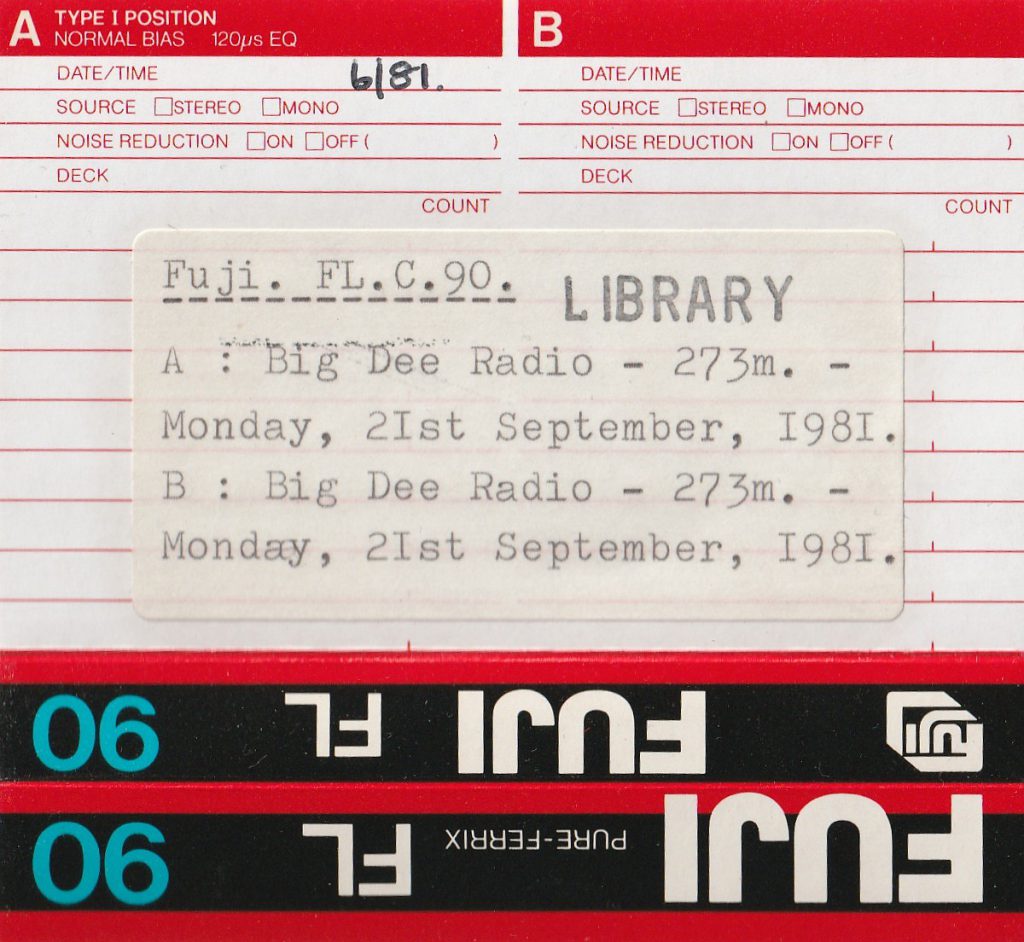 The recording was made on 21st September 1981 from 1116 kHz, announced as 273 metres. Part 1 above runs from 1747-1832 and Part 2 below from 1840-1925.
Audio quality is fair with variable levels and increasing co-channel interference as darkness falls. Our tape is from the Anoraks Ireland Collection, donated to us by Paul Davidson.