Podcast: Play in new window | Download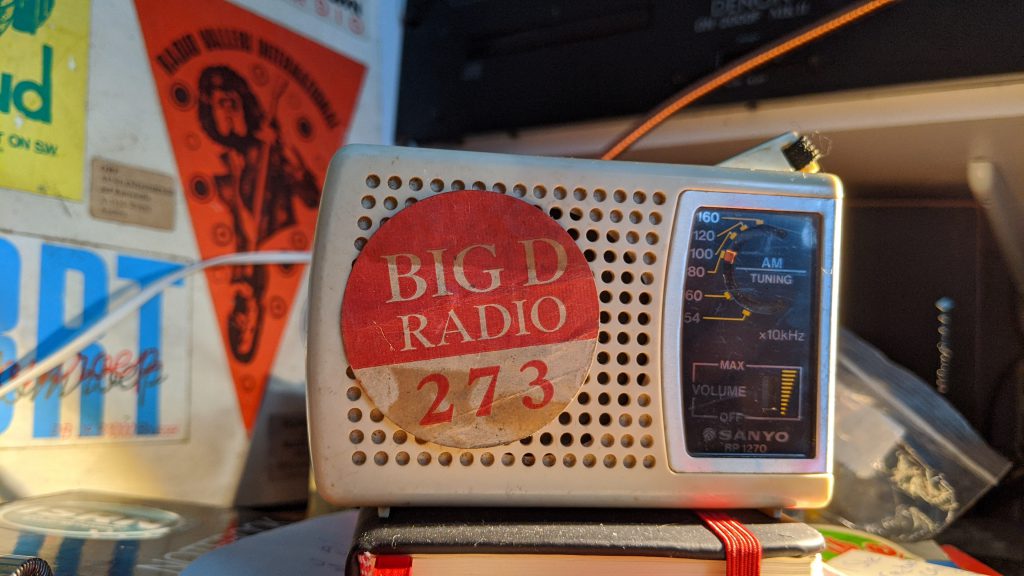 Big D Automated was an experimental service established in 1982, after Big D itself ceased to be a commercial station with live DJs. Set up by station founder James Dillon, Big D Automated consisted only of continuous music interspersed with a modest amount of adverts and robotic sounding station idents. Broadcasting on AM and FM, Big D Automated had petered out by the end of 1982.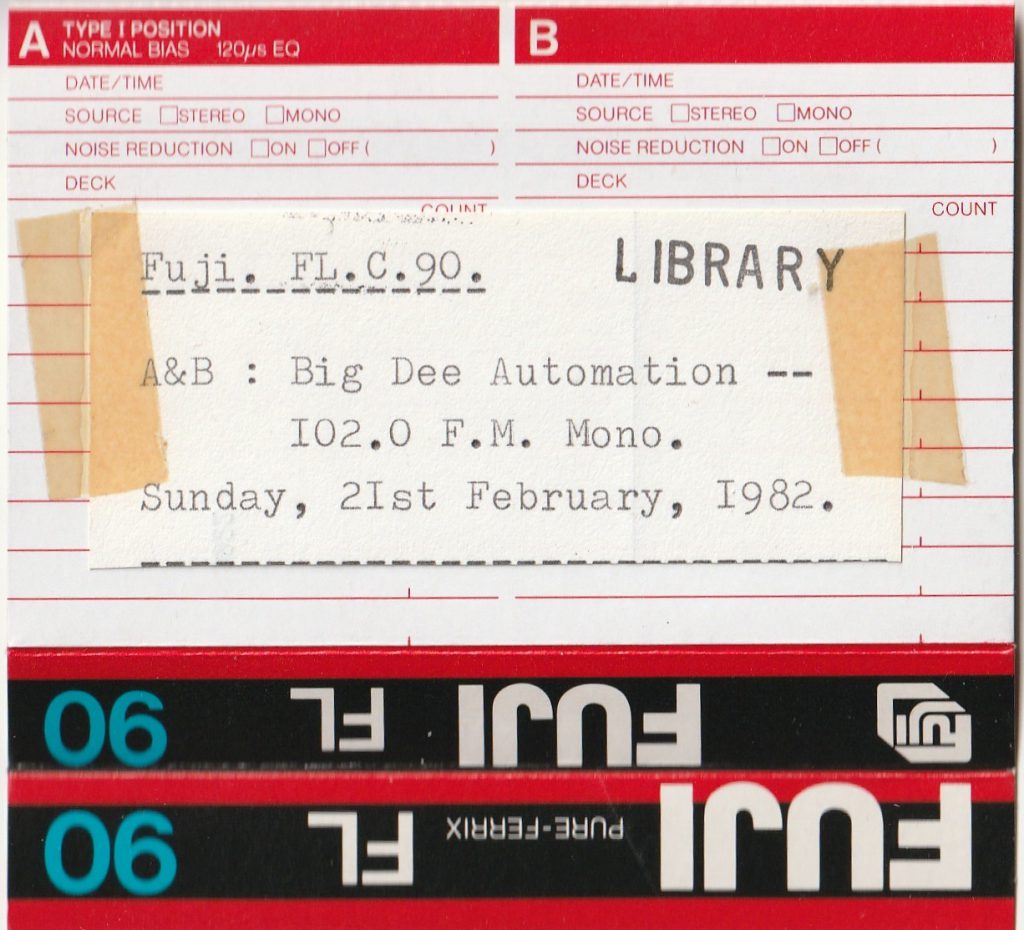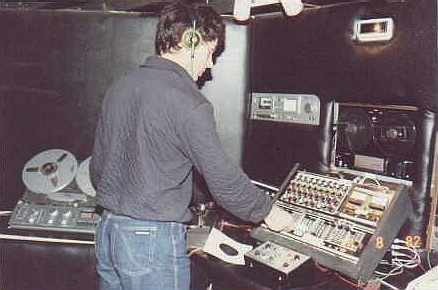 The continuous music format was a concept ahead of its time, especially when considered in the light of widespread audio automation today. However, it was no match for the new large commercial operators that were well established in Dublin by 1982. This recording was made on 21st February 1982 from 102 FM. Part 1 above runs from 1420 and Part 2 below from 1508.
The tape is from the Anoraks Ireland Collection, donated to us by Paul Davidson.