Podcast: Play in new window | Download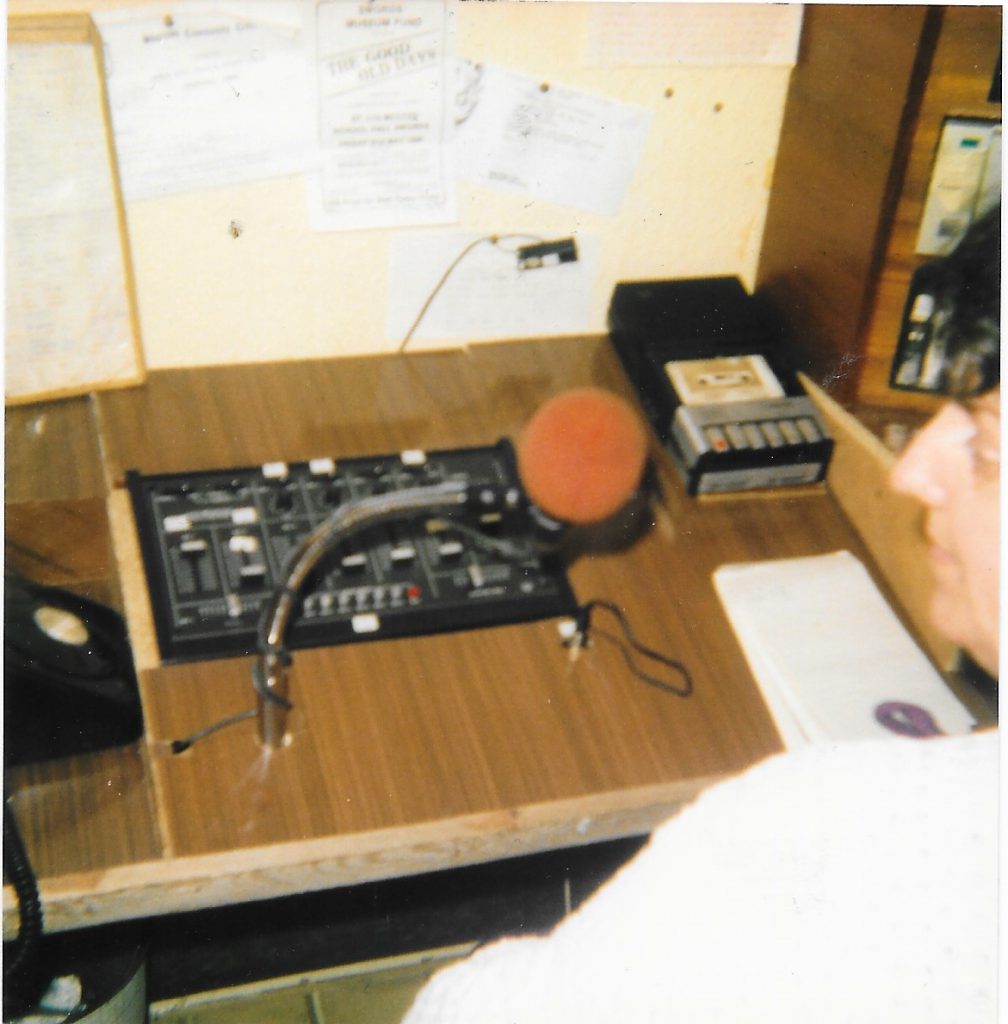 This recording of Community Radio Fingal (CRF) was made during the May 1983 raids on Irish pirate radio stations. CRF broadcast from various locations around north Dublin from March 1983 until the end of 1988, focusing on a local listenership but getting its signal out well due to its 1kW AM transmitter. CRF was based in the Castle Shopping Centre in Swords at the time, and many of the adverts feature businesses located there.
Our recording was made from 1575 kHz (announcing 189 metres) from 1040 on Thursday May 19th, just over an hour after the raid on Sunshine Radio less than 10km away in Portmarnock. As fears grew that more stations would be raided, DJ Jimmy Clarke makes an oblique reference to transmitters and laughs nervously.
This recording is from the Skywave Tapes Collection. Radio Skywave International was a shortwave station from Baldoyle in northeast Dublin in the 1980s.