Podcast: Play in new window | Download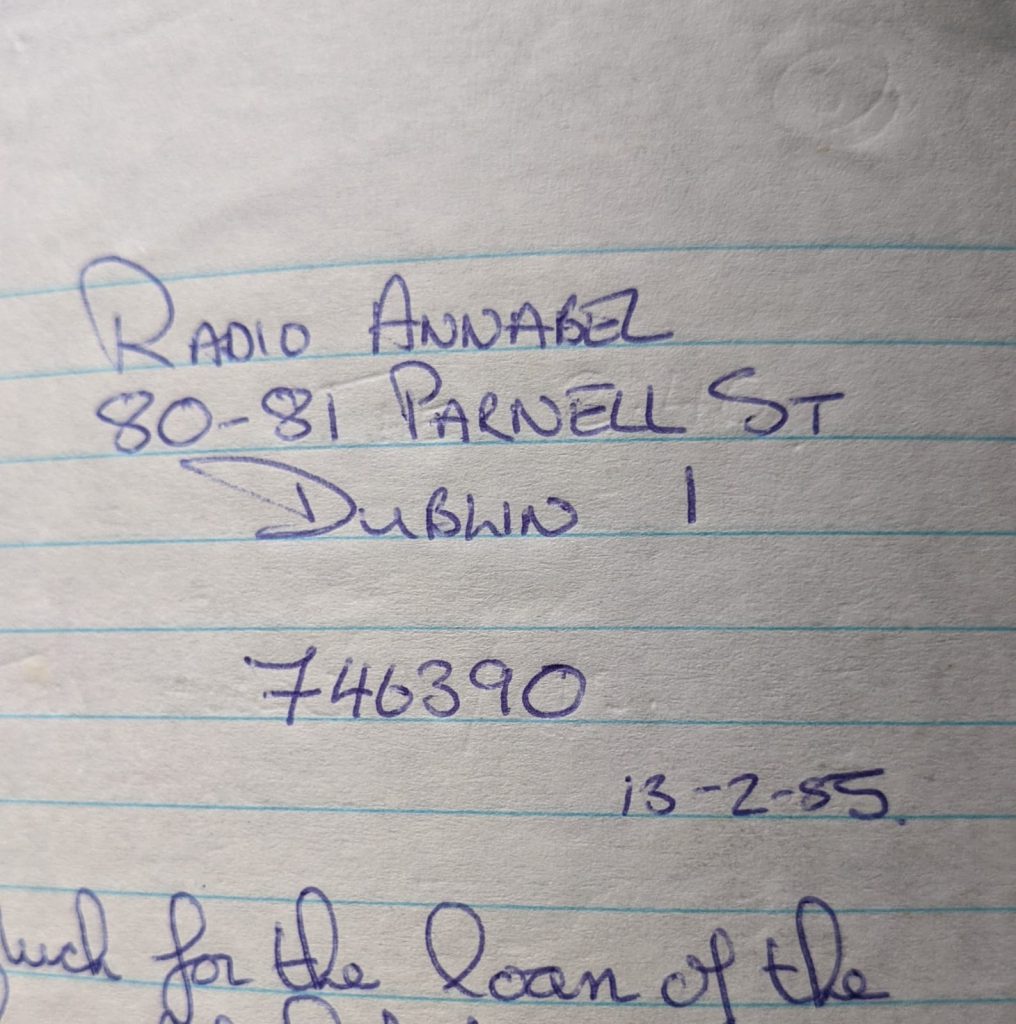 This is a great recording of the popular Free Radio Campaign programme hosted by Gerard Roe on Dublin station Radio Annabel in the early 1980s. The first part is from May 20th 1984 and was recorded from 1035 kHz AM. It includes an interview with Kenny Everett from a BBC documentary about the offshore pirates, information about the new offshore station Laser 558, news about Radio Caroline, Gay Byrne celebrating 50 years of Radio Luxembourg and the 6th anniversary of Radio Carousel. The second part, probably from a week or two later, features Big D Radio and London pirate Thameside Radio. We've done our best with the sound but the AM signal was a bit over-modulated.
There's another recording of the Radio Annabel FRC here.