Podcast: Play in new window | Download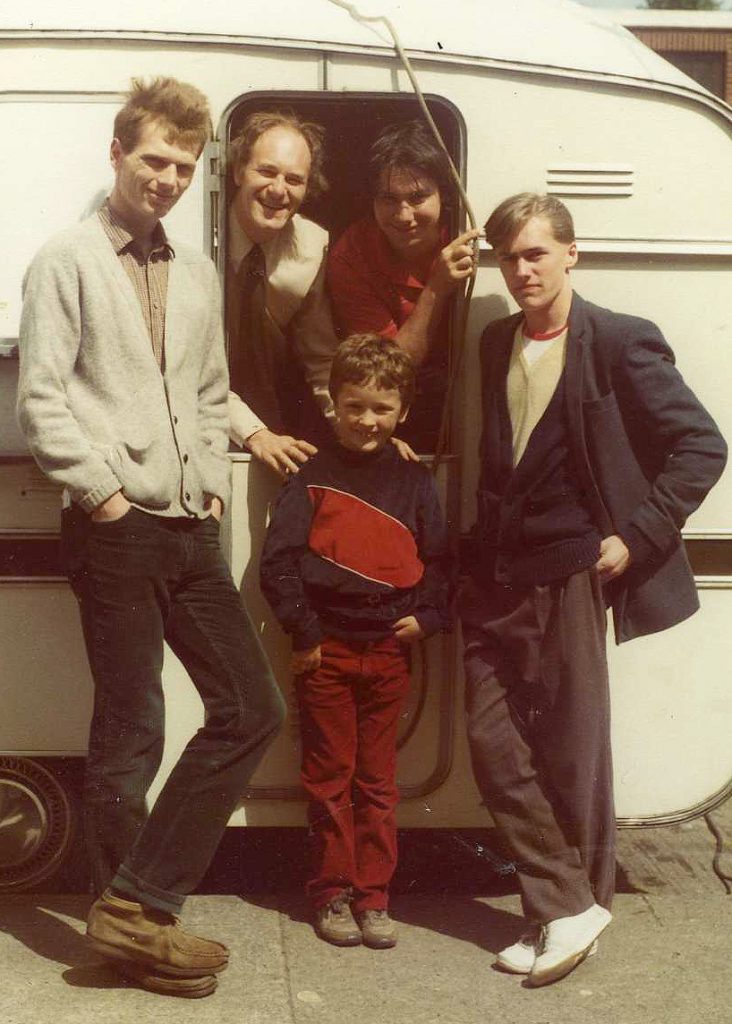 The Community Broadcasting Co-operative (CBC) also ran a pop-up summer station in Glasnevin between 1982 and 1988 to coincide with the local community festival. Mick Nugent, who was also heard on other CBC stations, was in charge of the Glasnevin operation and it moved between different locations over the years. These included what was then the Nugent family home on Willow Park Grove, a caravan outside the local shops on Ballymun Road and Cuilín House, a Council-owned building in Albert College Park.
Dave Reddy of CBC told us that broadcasts on all stations were on 1512 or 1530 kHz with the exception of 1984 when frequencies on or around 1116 kHz were used. The original transmitter was stolen and never recovered but a new one was used from 1985 with the help of engineers Peter Gibney and John Thewlis. Output was about 100 watts and FM was added later in the decade. As FM reception improved, the AM transmitter was left in Sandymount at Dave Reddy's house and linked to the FM signals from the various CBC stations.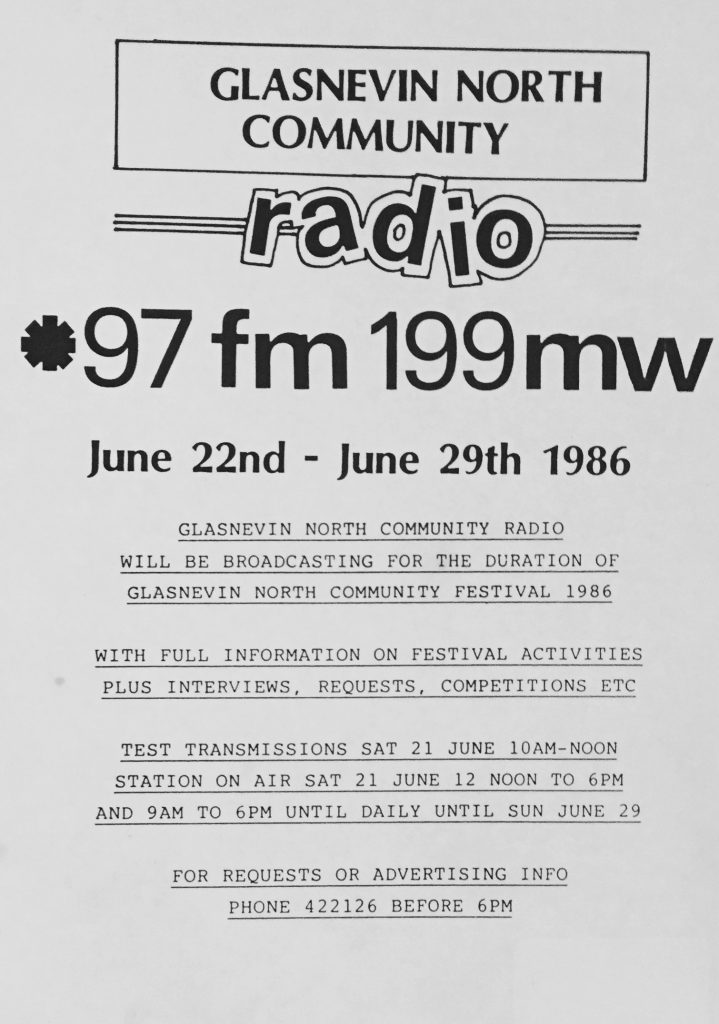 This airchecked recording of Glasnevin North Community Radio was made between 1815-1850 on 27th June 1983. We don't have confirmation of the frequency. It features some well-known names in Irish radio history including Aidan Cooney who worked on several pirates including Radio Dublin, ARD, Treble TR, Sunshine Radio and Radio Nova. Since 1989 he has broadcast on commercial radio and television and is currently a presenter with Q102 in Dublin. The other familiar voice is Aidan Stewart (aka Leonard) who also began his pirate career in the late 1970s and joined RTÉ in 1991. He is currently director of the digital station RTÉ Gold.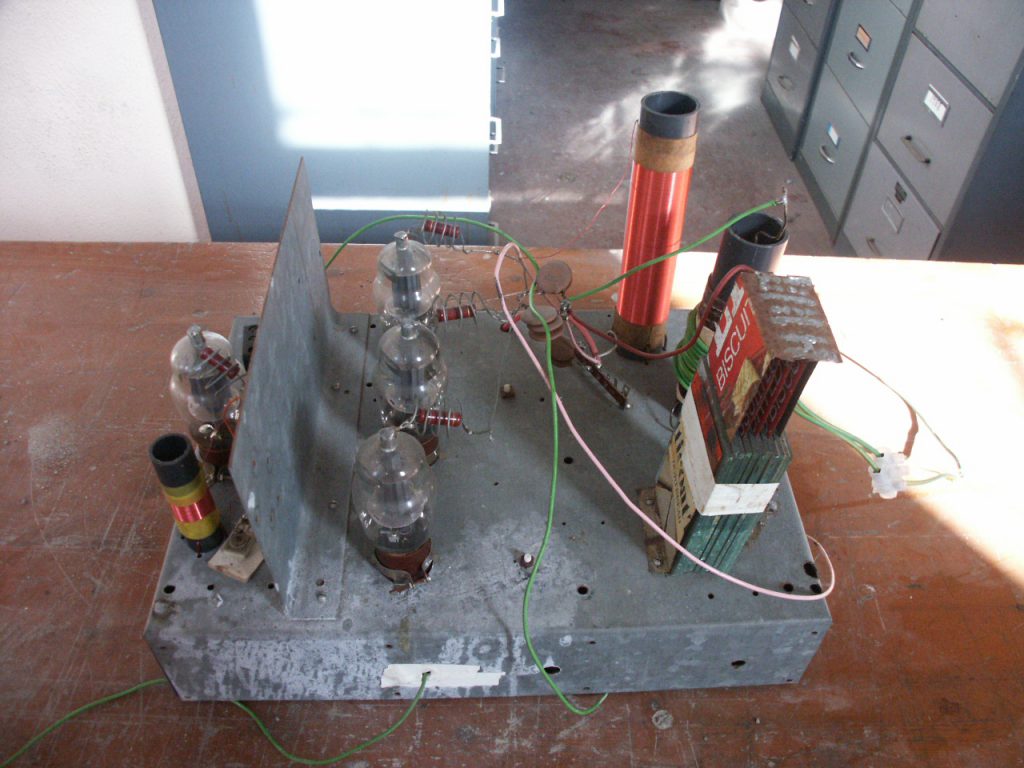 The recording was made originally by the late Peter Madison. Thanks to Gary Hogg for the audio and to Dave Reddy and Mick Nugent for background information.