Podcast: Play in new window | Download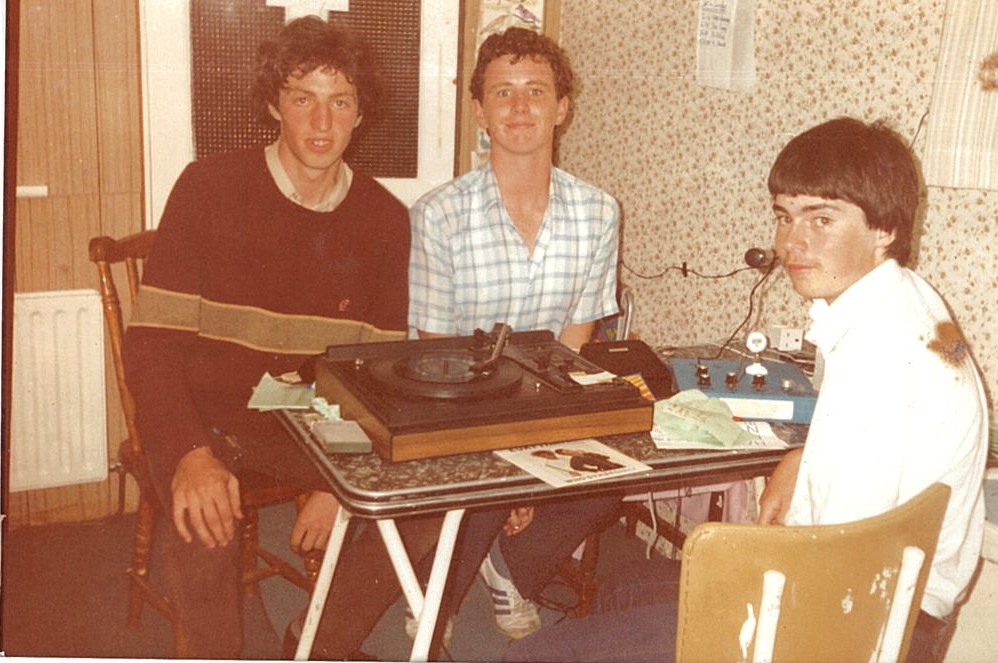 We're delighted to bring you an interview with Tom Breen about his memories of the early years of the Galway pirates from 1980-1984. Following the closure of IRG in 1979, Galway relied on small, low-powered pirates such as Claddagh Community Radio (in the Claddagh just west of the city centre) and Tom's own Radio Ballybane located in the eastern suburb of the same name. He also recalls another short-lived station calling itself Radio Eyre (named after Galway's Eyre Square), involving Liam Stenson and others formerly involved with Independent Radio Galway. The Connacht Sentinel reported that Radio Eyre came on the air at the beginning of June 1982.
Tom remembers his involvement with West Coast Community Radio (WCCR) which broadcast from March 1982 until July 1983, first from near Cloonacauneen Castle north of Galway and then from a frozen chicken factory in the eastern suburb of Roscam. WCCR was the largest station in Galway since the closure of IRG and became a full-time operation. It received its AM transmitter from a station called WKRC in Newbridge, Co. Kildare and while quite low-powered (80-100 watts), managed to boost its signal to cover the city and beyond. Tom was also one of those who set up Radio Renmore/Renmore Local Radio, which broadcast on very low power on 101 FM from the Renmore area to the east. Thanks to Ian Biggar for additional information.